Orcas make early spring appearance in South Sound
SEATTLE -- Susan Berta of Orca Network reported on its Facebook page that K Pod had shown up in the Puget Sound Monday and were in the Narrows, past the Tacoma Narrows Bridge at about 4 p.m. Monday. In all, she wrote, it's believed that there were three groups of Transients orcas and K Pod in the inland waters Monday.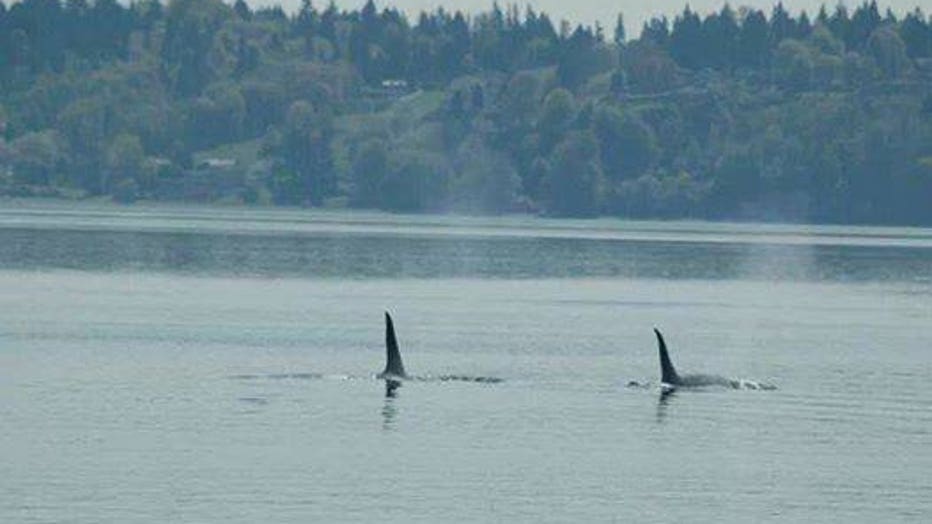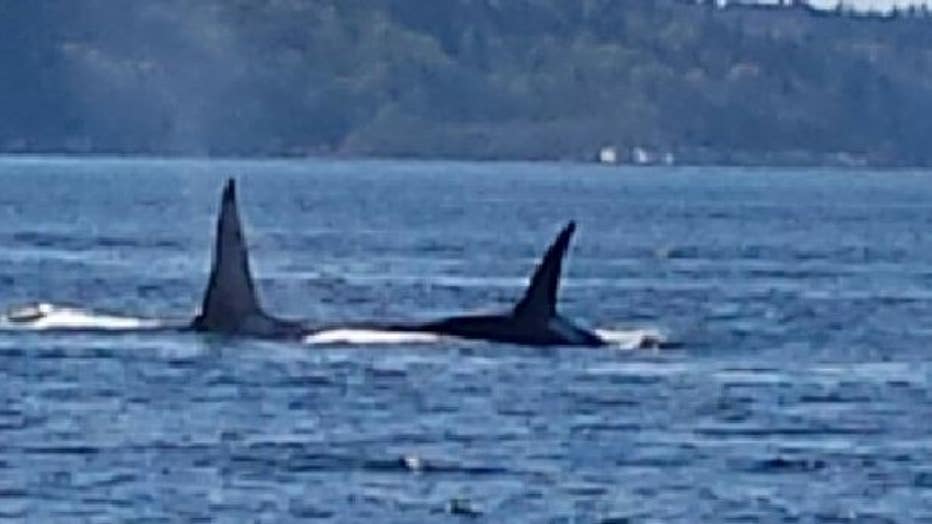 This photo was taken Monday by Breana Becker. "We were on a boat about 1/2 mile south of Edmonds marina. There were about 5 orcas. 2 very large and 3 smaller. Absolutely amazing!"