Oops, Federal Way police car rolls down a hill, crashes into house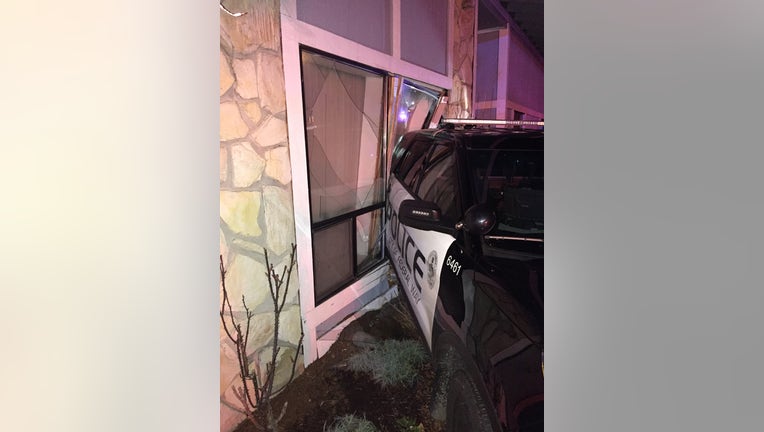 FEDERAL WAY, Wash. -- A Federal Way police officer responding to a rollover vehicle accident jumped out of his car without putting his patrol car in park Monday. The car rolled down a hill and crashed into a home.

Cathy Schrock, spokeswoman for the police department, said this occurred in the 32600 block of 35th Avenue Southwest in Federal Way.

The home was occupied, but there were no injuries, she said.