ONLY IN SEATTLE: Resident attempts to recycle homemade explosives, recycling center evacuated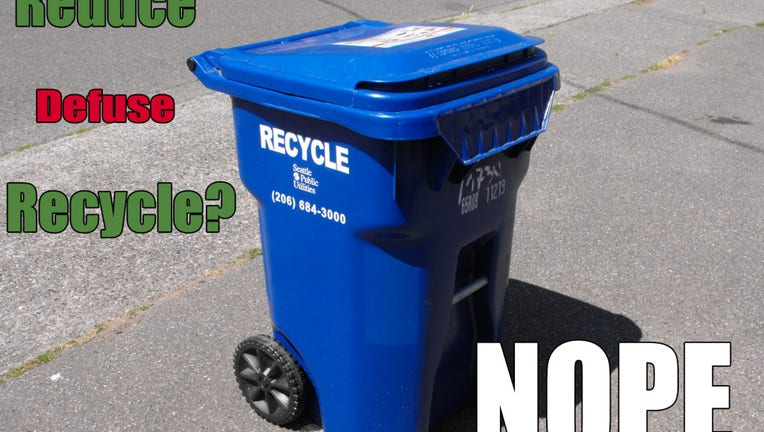 SEATTLE --  Someone reportedly tried to recycle a carboard box packed with homemade explosives said Seattle Police.

Patrol officers were called to a Delridge area recycling facility in the 700 block of South Idaho Street Tuesday morning after someone there found the box.

Officers quickly evacuated the building and called in the bomb squad.

Once bomb squad officers got a good look at the box they determined the explosives were made out of fireworks and they quickly dismantled and disposed of them.

Is there a lesson here?  Seattle Police think so:

If you or someone you know has leftover explosives, ammunition or firearms in need of proper disposal, please call SPD's non-emergency line at (206) 625-5011.