One-year anniversary pot party to be held at Seattle Center
SEATTLE -- A local pot activist has received a city permit to hold a one-year I-502 anniversary marijuana party Dec. 6 outside at Seattle Center, the Seattle Times reported Friday night.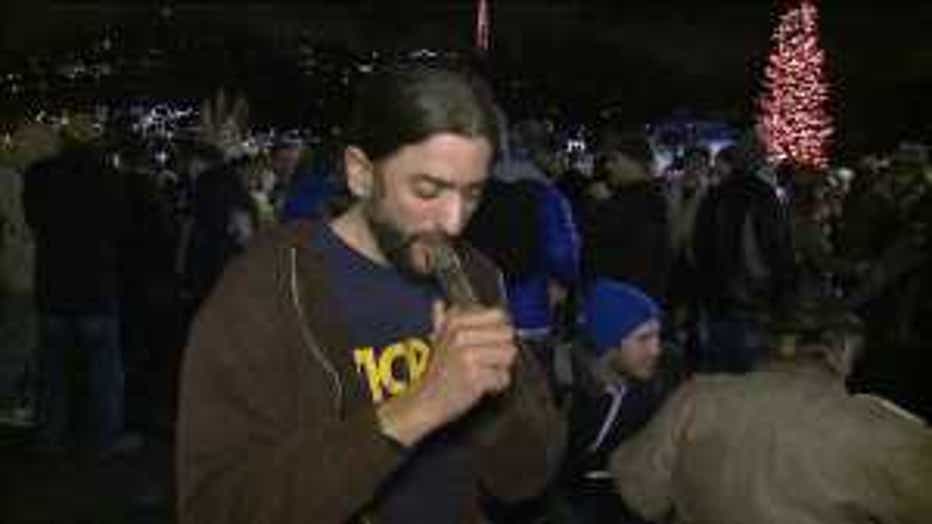 Boston resident and professional sociologist Keith Saunders lights up his bong at the Seattle Center in December 2012.


Activist Ben Livingston paid $1,900 to use part of the Seattle Center grounds for about eight hours on Dec. 6 to hold an adults-only, open to the public pot party for up to 500 people.  Washington's law legalizing recreational pot took effect on Dec. 6, 2012.

Because he is holding the party behind a double fence on the Seattle Center grounds, Livingston will meet the state law restriction against smoking pot in public, the newspaper said.

Livingston's party will start at 3 p.m. and run until 11 p.m., the newspaper said.

The Times said Livingston has invited local musician Jim Page, new City Councilwoman Kshama Sawant, City Attorney Pete Holmes, and City Councilman Nick Licata.