One woman's quest for Seahawks tickets turns into nightmare


TUKWILA -- A woman's dream to take her family to a highly anticipated Seahawks game turned into a nightmare.

Her quest for great seats led her straight to a con artist.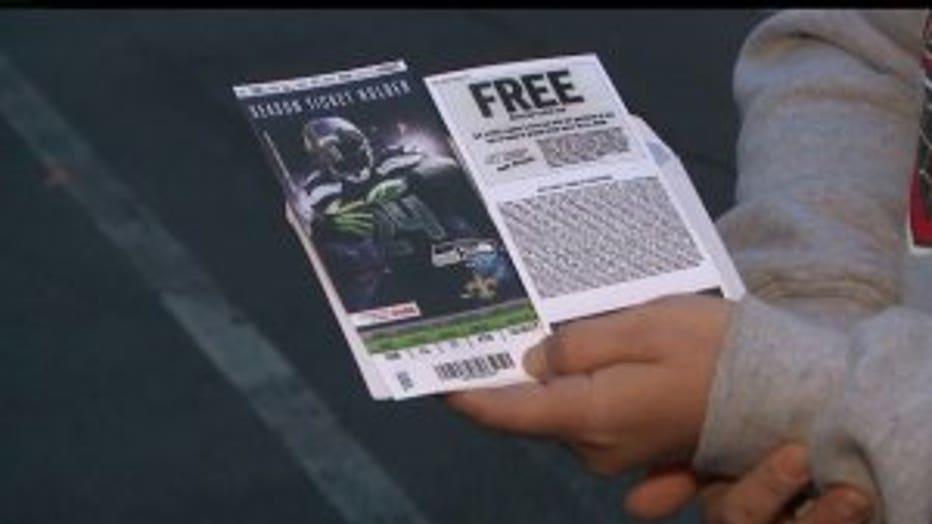 She bought two tickets from a man to see the Seahawks play the Saints on Monday night -- but the tickets turned out to be fake. And she doesn't want others to make the same mistake.

She wants to keep her name private, but not her story.

"It's an expensive lesson," she said.

With all home games sold out, she thought Craigslist was the answer.

"This is section 128, row LL seats 11 and 12."

Those specific seats were up for sale on Craigslist. She called the man listed on the ad named Jim and hours later the two met and the tickets were in her hand.

"They are hard copy tickets, but they are fake," she said.

They looked real and she paid $225 for each. Other, similar tickets are going for more than double that amount.

After the purchase, she said, she couldn't shake a bad feeling she had about it -- so she had her son call the same guy to investigate.

"He said the same exact section, row, seat numbers," the woman said of the ticket seller.

It turned out that the seats do exist, but the original owner had already sold it to someone else. So her tickets were just reprints.

When she reported the scam to the Tukwila Police  Department, she got  more bad news.

"I lost my money and, you know,  (the police said) there is nothing they can do to help me with that," she said.

The $450 is gone and the same ad she fell for was still posted on Craigslist as of Friday night.

"It makes me really angry," she said, "because I can't do anything, I have no control."

Q13 Fox News called the number listed on the ad numerous times but no one answered.

The fan said her only option now is to watch the game at home.

"I had to take out some of our savings money for these tickets for my kids, this was part of their Christmas gift," she said.

The Seahawks organization advises all fans to use the NFL Ticket Exchange by Ticketmaster -- the only authorized NFL resale site.