One of last remaining Tuskegee Airmen living near Seattle dies
KIRKLAND -- William Booker, one of the last surviving World War II Tuskegee Airmen to live in the Puget Sound, died Nov. 30 at his home in Kirkland. He was 90 years old.

Booker served as a Navigator and Flight Engineer on the B-24 and B-25 bombers with the 477th Bomber Squadron based at Godman, Field KY during WWII. Prior to WWII, African-American enlisted members could not serve as pilots or part of a flight crews. Booker and other African American men were the first to become part of a segregated fighter and bomber squadrons known as the Tuskegee Airmen.

Booker's unit was led by then-Col. Benjamin O. Davis, the first fighter pilot to become general officer in the United States Air Force. WWII ended before the 477th could be deployed for combat.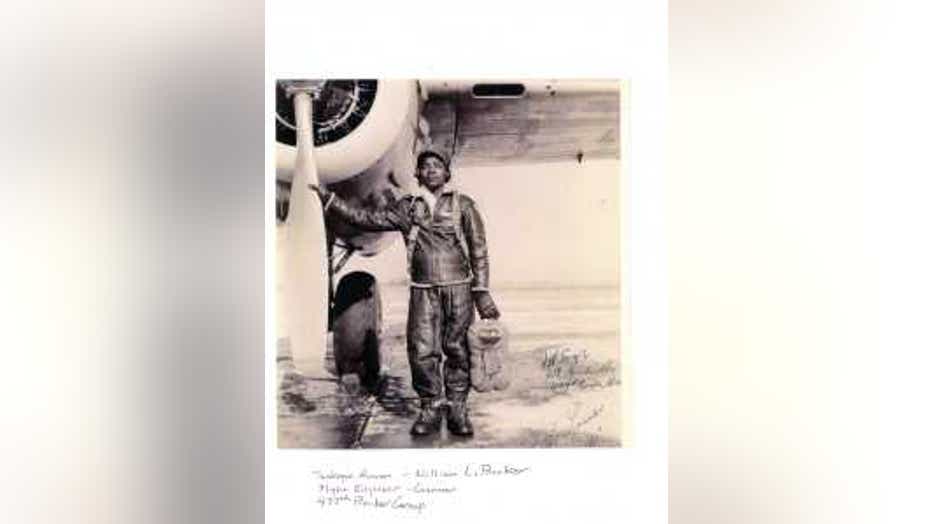 William Booker, Tuskegee Airman.


The only other surviving Tuskegee Airman in the Puget Sound area is believed to be Col. Edward Drummond of Lakewood, Wash.

Following his service, Booker completed a degree at the University of Denver and moved to Bremerton, Wash., where he worked on U.S. Navy aircraft carriers.  He then got a job with Boeing.  In 1987, Mr. Booker was granted a patent for inventing an electrical contact retainer that was used in Boeing aircraft.  He retired in 1988 after 34 years with Boeing. He was an active member in Mt. Zion Baptist Church in Seattle.

Booker died after a long battle with Parkinson's disease.

Mr. Booker is survived by his wife of 45 years, Dolores Dysart Booker; sons Clifton Mitchell and Larry Booker; daughters Paula Hatcher, Leslyn Jones-Petitt; grandsons Jason Hatcher, James Hatcher, Marcus Petitt, Brandon Petitt, William Poole and Julian Mitchell; granddaughter Nicole Hatcher; sister Ruth Marie Bibbs.

A memorial service for Mr. Booker will begin at 11 a.m. at Mt. Zion Baptist Church, 1634 19th Ave, Seattle, Wash.