One of Everett's arrested bikini baristas is 16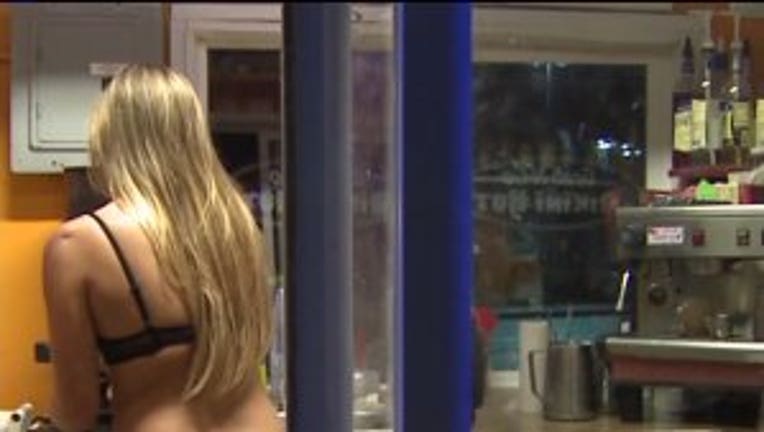 article
EVERETT -- One of three baristas arrested for allegedly exposing themselves to customers for tips at Grab-N-Go coffee stands in Everett is 16 years old, police said Thursday.

"There was an exchange of money but there wasn't any exchange of product or goods as far as coffee goes," Everett police officer Aaron Snell said.  "It's always a concern when there are minors involved in different types of crime, especially in a crime that's similar or like this."



Police said detectives began a two-month investigation at two Grab-N-Go locations on Broadway Avenue and SW Everett Mall Way after several people called and complained about what they had witnessed. Police arrested three baristas on Wednesday.

Bill Wheeler, the owner of the two coffee shops, said Thursday he is being harassed by the police.

"This is kind of weird, going out of your way, doing a sting operation, spending mine and your (tax) money and everyone else's money trying to sweet talk the ladies," Wheeler said.

Four years ago, angry residents voiced concerns at an Everett City Council meeting regarding Wheeler's coffee stands. He said lewd acts are not on the menu. His is like any other legitimate business

"They (employees have) got to watch how they dress, the way they act, how they treat people," Wheeler said.

Police say they have evidence that some baristas violated Everett's Adult Cabaret law, and future arrests are possible.