One more sunny and chilly day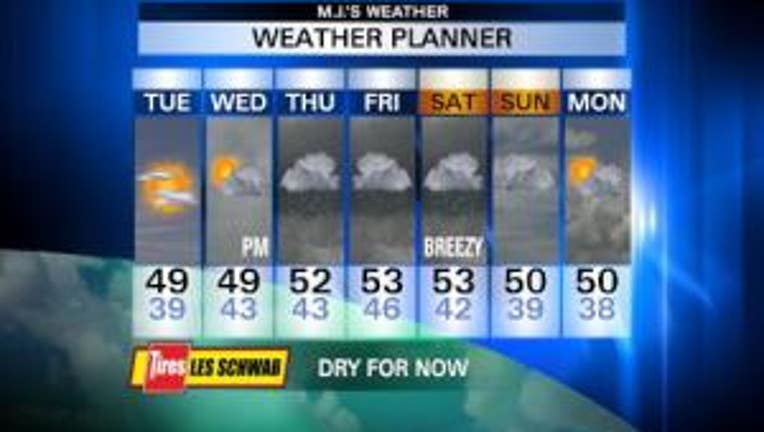 Today will be a lot like yesterday.  We're starting out with frost and some icy roads with morning temps near or below freezing.  By the afternoon we'll warm up to the upper 40s and enjoy mostly sunny skies.  Tomorrow, clouds thicken up and rain arrives by the afternoon in Seattle, earlier on the coast.  Highs near 50.  Thursday through the weekend, it looks like rain at times with highs a little above normal, low 50s.  Overnight temps will be in the 40s, so no lowland snow with this. It could get breezy-to-windy over the weekend as well, especially on the coast. Also, expect more mountain snow, although it doesn't look like a huge dumping.

Viewer photos of the day . . .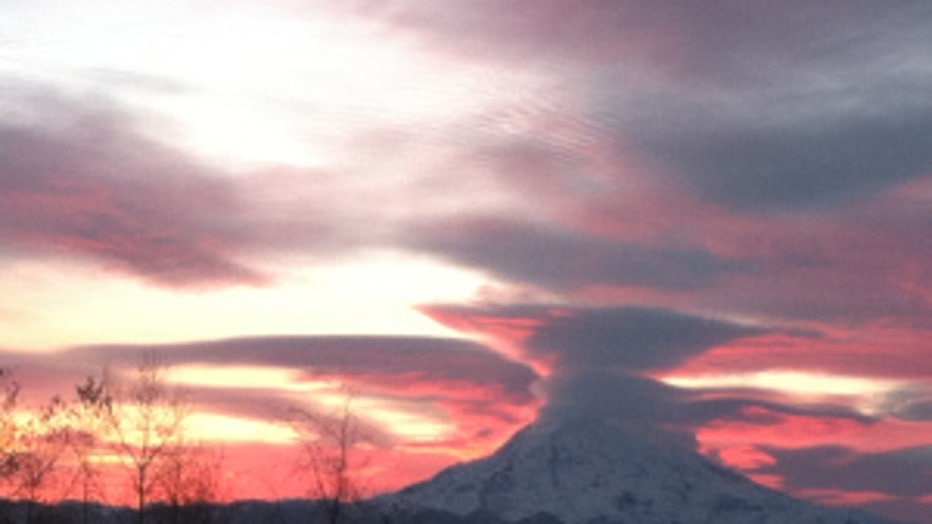 Gorgeous lenticular (and other) clouds lit up over Mt. Rainier on Thanksgiving morning. From Nic, South Hill Puyallup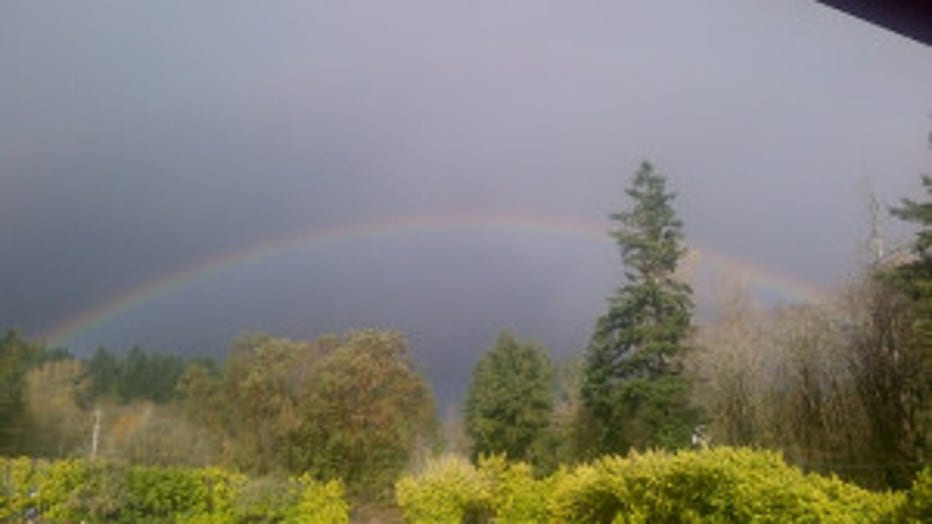 My son spotted this rainbow from our espresso stand, A Latte Love Espresso. This is across from Belfair State Park. From Gail & Julian