SEATTLE -- We're getting and few showers today, it's a little breezy, and we'll top out below normal - mid 40s.

Tonight, the last big storm for awhile comes through with rain, wind and mountain snow. There is a Wind Advisory for the north sound for gusts up to 50 mph, and a Winter Weather Advisory for the Cascades for another foot or 2 of snow, with windy conditions.

Tomorrow will be showery with highs in the upper 40s.  Friday through the weekend it looks mainly dry, but there is still a chance of a few showers.

High remains below normal (which is 50 for Seattle) -- mid-to-upper 40s, with overnight lows near freezing.

We could get a few showers on Monday as well.

Viewer photos of the day . . .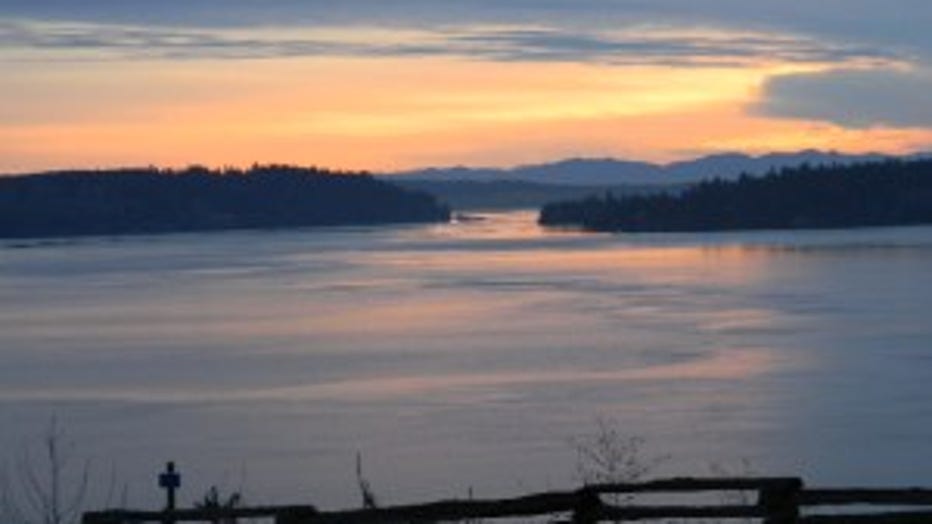 Sunrise over Balch Passage from Chip in Longbranch.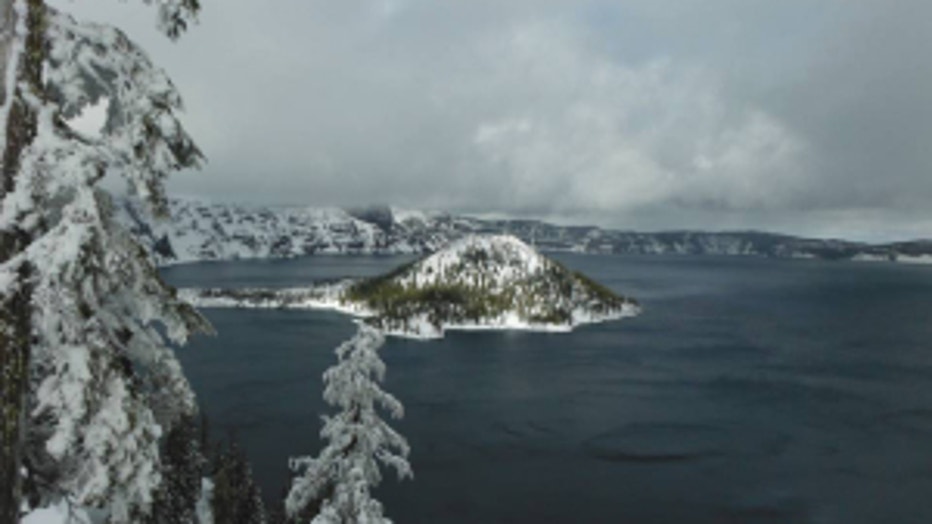 Snowy Crater Lake. From John in Granite Falls.