One more foggy morning, rain returns tomorrow


SEATTLE -- One more day of morning fog with a little afternoon clearing.  Highs today will be in the upper 40s, around normal.

Rain returns overnight into tomorrow, with showers Wednesday & Thursday.  Highs will be in the upper 40s, with overnight lows near 40, so no lowland snow with this.  Mountain snow will be fairly light - sorry skiers.

Friday through the weekend it looks mostly cloudy with a chance of a few showers.  It'll be cooler over the weekend with highs in the low 40s.

Viewer photos of the day . . .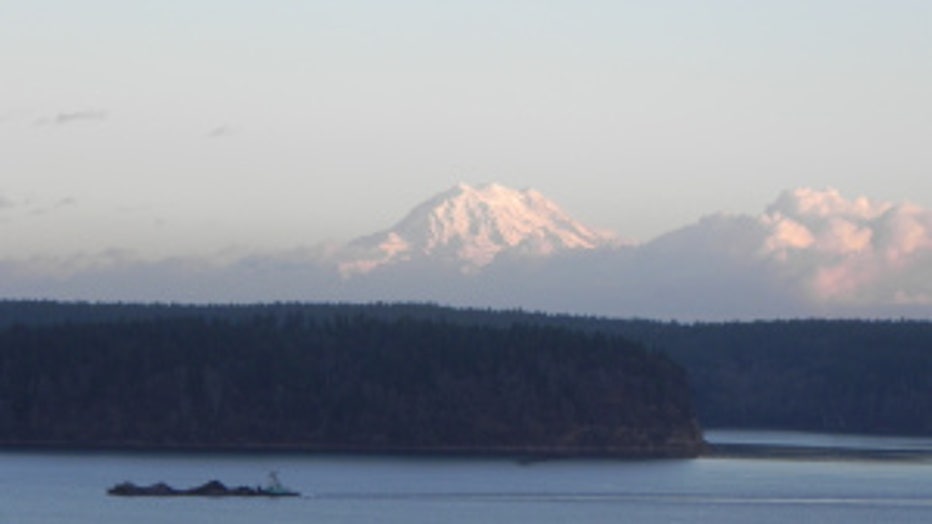 Mt. Rainier with tugboat in foreground. From Robert on Anderson Island.