One more dry, foggy, stagnant, very cold day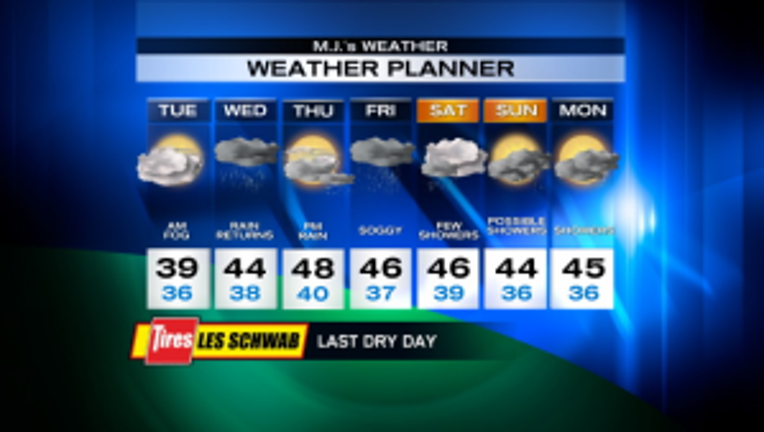 Today is the last dry day with dense fog and air stagnation and temps topping out in the upper 30s.  A front will move through tomorrow with rain, putting an end to the second longest January dry streak on record (12 days -- the longest was 15 days back in 1963).  Rain starts in on the coast around Midnight.  Everyone else gets wet tomorrow.  And we'll warm up with the rain -- highs in the mid-to-upper 40s starting tomorrow.  Doubtful we'll get any lowland snow as we transition back to precipitation.  Thursday we'll start out dry, but by the afternoon, the next round of rain arrives.  Friday looks soggy.  Showers over the weekend.  Back to normal January weather.

Viewer photos of the day . . .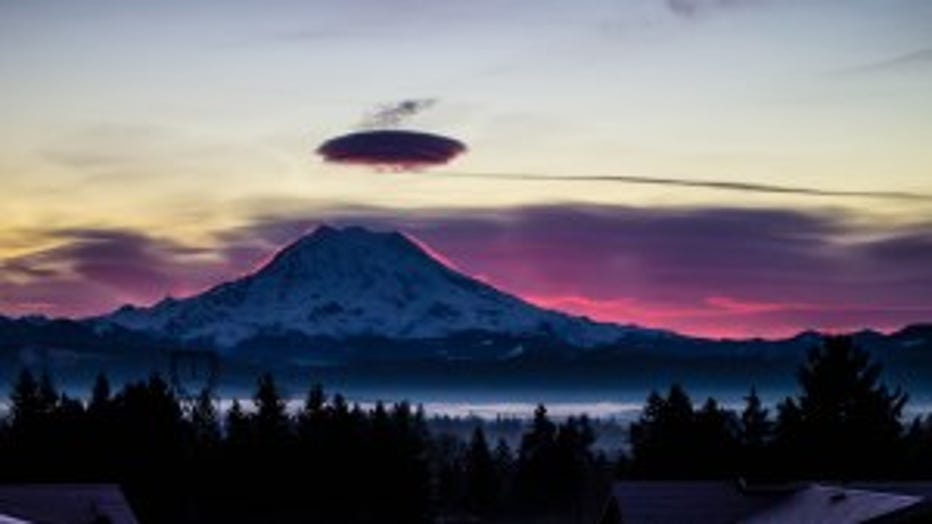 Beautiful shot of Mt. Rainier at sunrise with a lenticular cloud over it. Or is it a UFO? From Greg in Graham.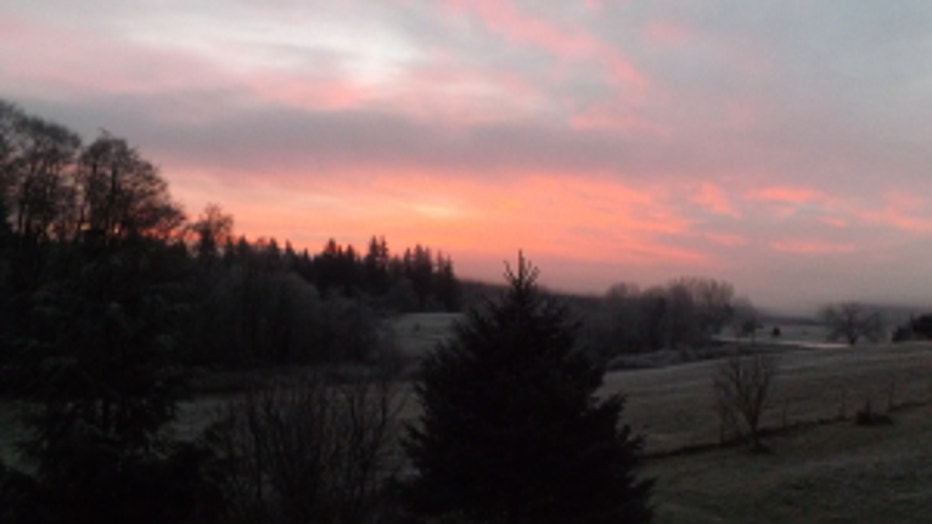 Frosty morning in the Black Jack Valley. From Carmen in Port Orchard.