Today will be partly-to-mostly sunny with highs in the low 60s.  Then rain returns tomorrow, late morning on the coast, early afternoon for Seattle and folks along I-5.  Highs will be in the upper 50s. Friday through the weekend, expect showers at times with breezy conditions and temps only in the mid 50s.  Monday could be dry for the Mariners Home Opener.  Maybe more rain on Tuesday, but it's still too far off to know for sure.

Viewer photos of the day . . .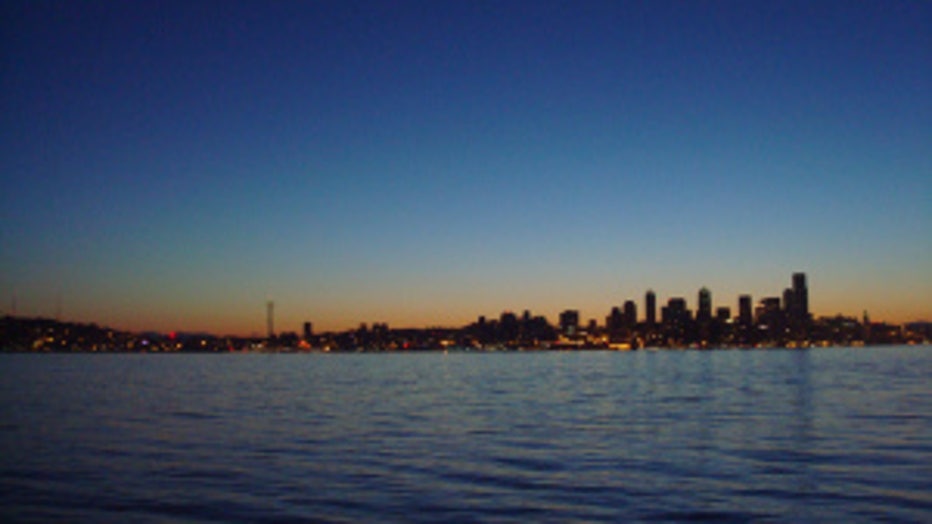 Seattle skyline at dawn during an Easter Sunrise Service. From Pastor Gary of the West Seattle Baptist Church.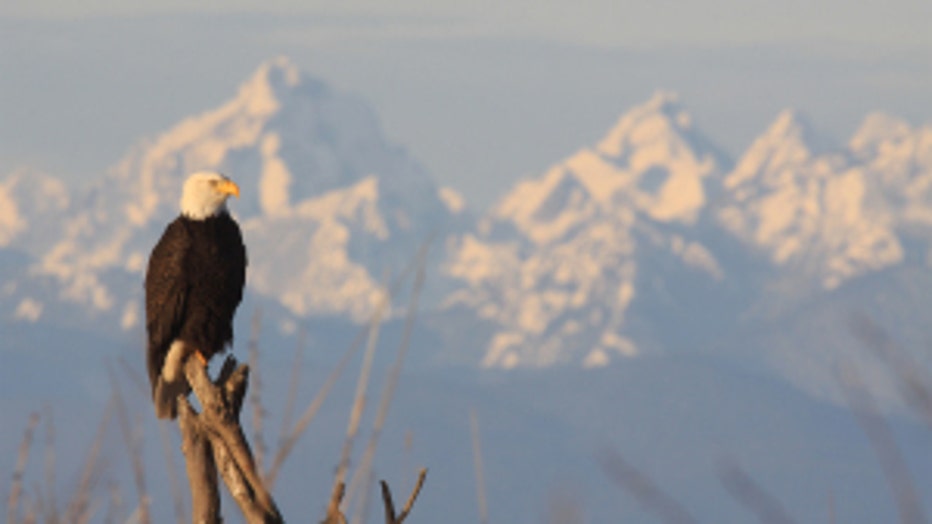 Bald eagle with the Olympics in the background. From Bart on Whidbey Island.