One man dead, one woman recovering from Belltown apartment building stabbing
SEATTLE - One man has died and one woman is recovering in the hospital after a stabbing inside a Belltown apartment building Wednesday, Seattle Police said.
According to SPD, the stabbing happened at Centennial Tower and Court Apartments on Fourth Avenue in Seattle.
Around 3:30 p.m. Seattle Police deployed a mobile robotic device inside the apartment complex to assess the situation as the suspect barricaded herself inside and refused to leave the building. 
A few hours later, SPD took 46-year-old woman into custody. The victim who died is a 43-year-old man.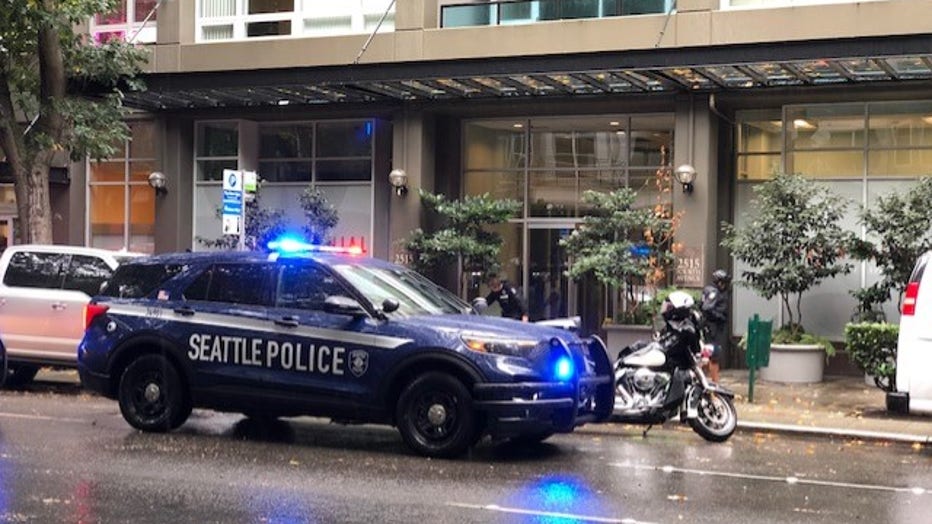 Police respond to a double stabbing inside an apartment building in Seattle's Belltown neighborhood.