One man dead after police chase on Lake City Way in Seattle


SEATTLE – One man is dead and another is in the hospital after a police chase ended in a crash on Lake City Way early Thursday morning, police said.

Police were still trying to untangle what, exactly, happened.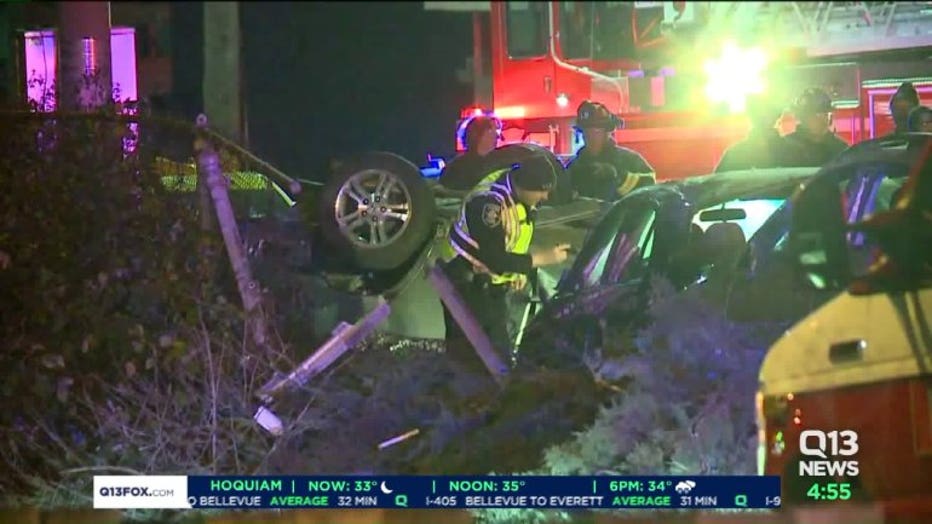 Officers who responded to a domestic violence call at around 4 a.m. heard shots fired once they got in the area. They soon saw a silver Honda speed away, and pursued it.

The Honda hit a railing on Lake City Way, and one man was ejected. He was pronounced dead on arrival.

The other man was sent to Harborview Medical Center. He was found crawling out of the car's trunk, police said.

The car hit a power pole and several parked cars.

Police weren't sure if the shots fired were related to the domestic-violence call.

All southbound lanes of Lake City Way were closed at N.E. 77th for several hours, but have since reopened.