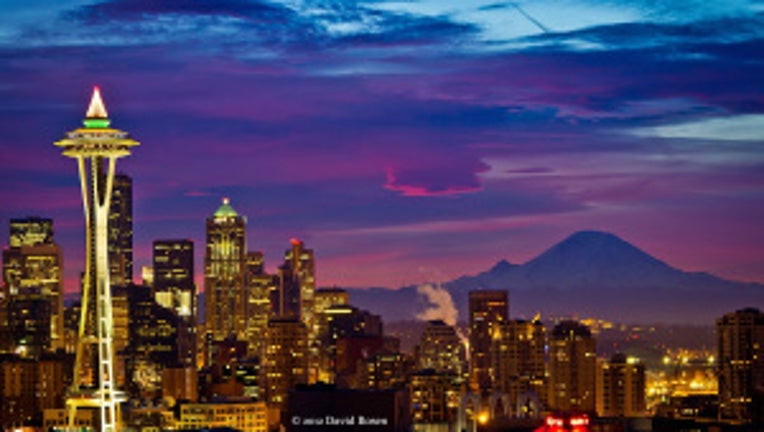 A few more hours of dry weather around the Pacific Northwest. Highs 40-45 for most areas west of the Cascades, a high of 44 expected for Seattle. Normal temps for this time of year are 46.

Rain moves into the Washington coast this afternoon and inland tonight for the Puget Sound. Snow levels tonight hover around 2,000-3,000 feet, but only a few inches of accumulation are expected at the passes tonight.

This is just the first of several fronts expected to move through over the next few days. It looks particularly wet for Saturday and Sunday night into Monday. Low snow levels in the Cascades -- expect a lot of snow above 1,50 feet' this weekend. Definitely be prepared for winter driving conditions over the mountain passes this weekend.

Some of the longer range forecast models do put below normal temperatures in Western Washington for the last half of the month and above normal precipitation. I don't want to say "White Christmas" for the Emerald City since they're especially rare here so close to sea level, but the hills could be looking a lot more seasonal.