One dead, another injured in Everett shooting


EVERETT, Wash. -- One person is dead and another is injured after a shooting that happened in broad daylight in Everett.

Everett Police responded to a report of shots fired near the intersection of Everett Avenue and Rucker Avenue around 2:30 p.m.

Several buildings in the area were placed on lockdown, authorities said.




Two men were dropped off at Providence Regional Medical Center with gunshot wounds, police said. One person died, the other has non-life threatening injuries.

The shooting happened in the middle of the afternoon, and many people say they heard or even saw the incident happening

"I did see them shooting at each other. I thought I was in the line of fire so I kind of ducked behind my home a little bit," said Robin Dennis.

Dennis lives where the shooting happened. Looking out his window, he says he saw the whole incident unfold.

"So close to home, you know," he said. "I still got butterflies; I'm still shaking. I just want to forget about this," Dennis added.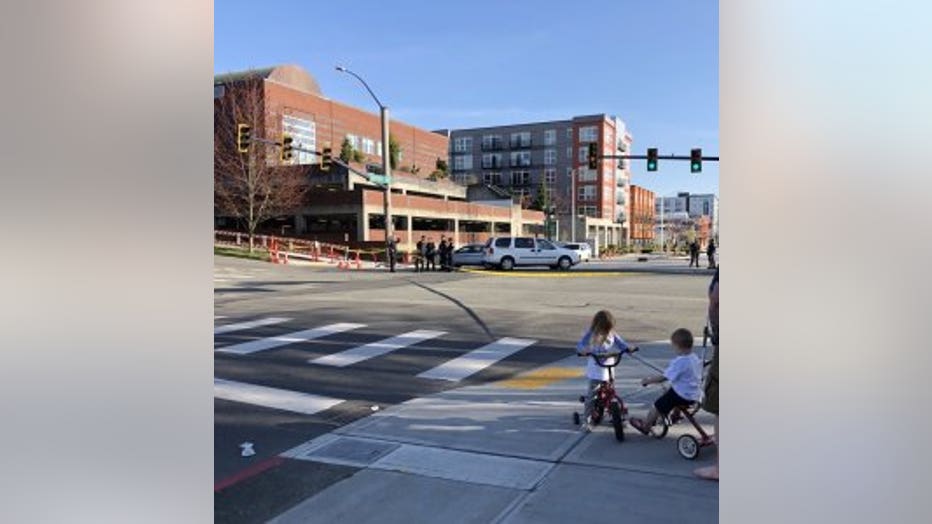 A lot of young families live near the scene of the shooting. One parent says this is especially worrisome because her child is home right now due to the coronavirus pandemic.

"I have to live in this neighborhood and now we're scared. This is not supposed to be happening right now," said Melissa Wallace.

Wallace says she and her son were riding bikes around the neighborhood when they heard loud noises, but had no idea they were hearing gunshots.

"I just want everybody to stay safe right now, and do everything that we can to help each other, not do this violence. That is unnecessary," she said.

Everett Police say this kind of violence is unacceptable.

"We're working on this case and we're going to try and get it solved as quickly as possible," said Officer Aaron Snell with the Everett Police Department.

No arrests have been made, and police have not released any motive. They do believe the people involved knew each other.

The shooting is still under investigation.