One dead after car crashes into Lake Stevens house
LAKE STEVENS, Wash. -- One person is dead and another was taken to the hospital after a high-speed chase ended with a car crashing into a home.

Police said that about 3:20 a.m. Thursday an officer tried to pull over a vehicle for driving erratically near Highway 9 and State Route 92. The driver then tried to elude police and sped off, hitting speeds of up to 100 mph.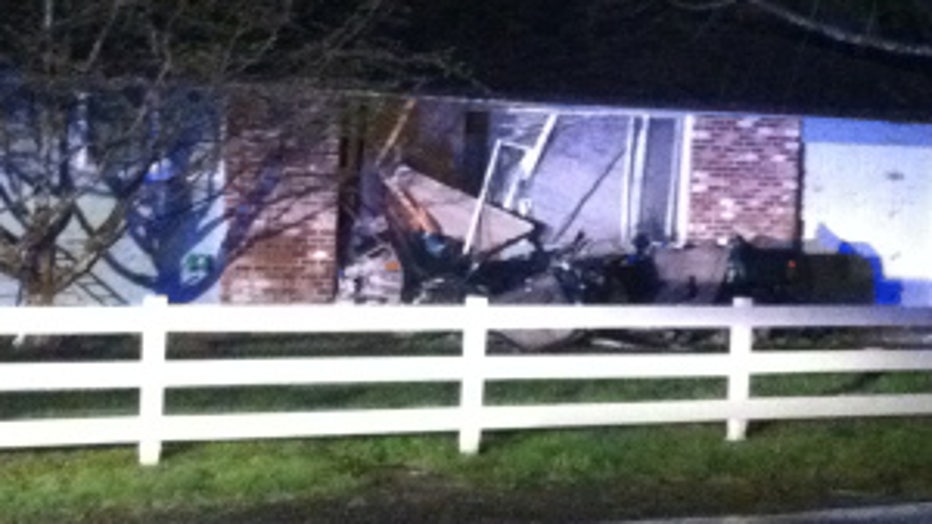 Police said the driver lost control going around a bend in the road, went through a fence and hit the home.

A passenger in the car was pronounced dead at the scene. The 31-year-old driver had to be cut out of the vehicle and was taken to Harborview Medical Center.

There were six people inside the home when the car slammed in to it.

"It was like a big bang and there was glass flying all over the place. I got up and went to check on my niece," Raul Gutierrez said.

Another man in his 20s was thrown off a couch due to the impact, but he was uninjured, police said.

Police are investigating whether or not drugs or alcohol played a role in the crash.