One arrested, one dead after 4-car crash cripples traffic in Kitsap County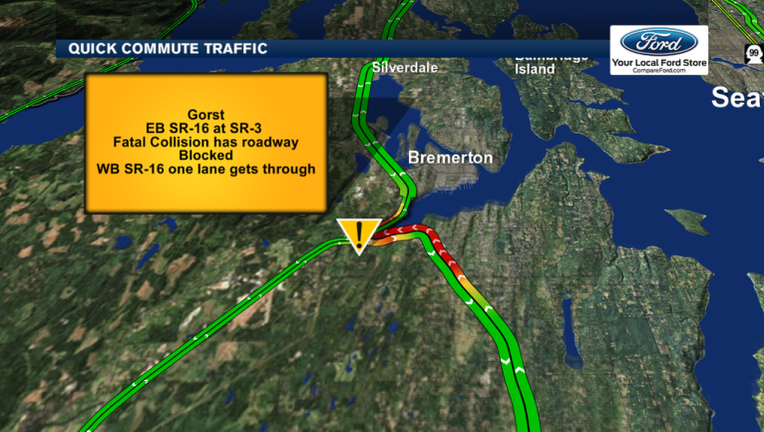 KITSAP COUNTY, Wash. -- One person was killed Thursday morning in a four-car crash along SR 16 in Gorst, and now the driver of at least one vehicle has been arrested.

Washington State Patrol Trooper Russ Winger said the driver who caused the crash was booked for vehicular homicide.




Authorities say the collision happened before 6 a.m. in the eastbound lanes of SR 16 in the middle of the Gorst business area near SR 3.

Police said the crash scene stretched for more than 100 yards. One pickup appeared to be on its roof, and three cars were piled up further down the road.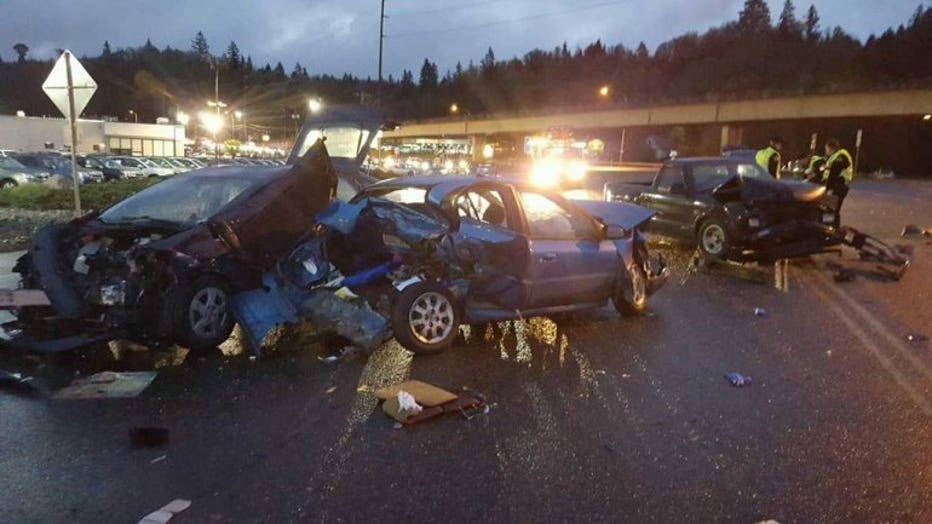 Trooper Russ Winger said the road reopened around 10 a.m., but a large backup remained.




Check our live traffic map here for the latest impact >>

Detectives said they used new virtual scanning equipment while investigating the crash.




This is a developing story and will be updated.