OMG: Lightning strikes twice... at least in Sequim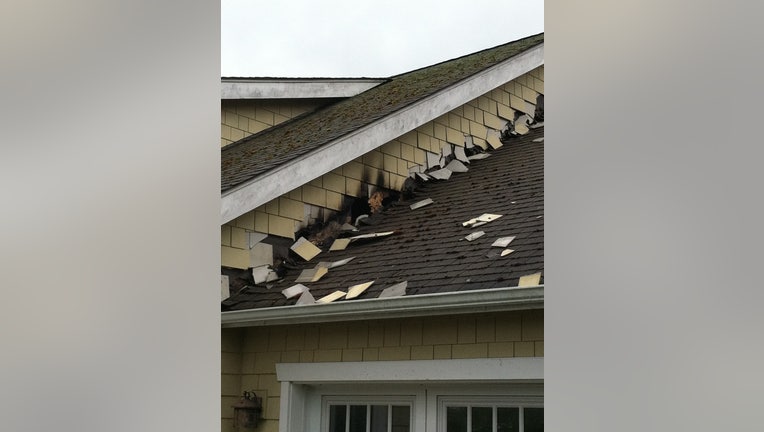 article


SEQUIM -- Two homes were struck by lightning during a thunderstorm that passed through Clallam County Friday morning.

A single-family home in the 90 block of Elizabeth lane in Sequim was struck around 11 a.m., Clallam County Fire District 3 officials said. The lightning caused damage to outdoor siding, gutters and one wall of a home. The owner was at home during the strike, officials said, but was not injured.

Investigators received calls of a second lightning strike at 80 Craftsman Court a short time later. The strike caused significant roof damage, and heavy charring and smoke exited from holes in the attic space. A survey of the scene discovered that damage to the home struck by lightning spread to 4 other homes, officials said.

Again, there were no reports of injuries.

Firefighters removed the damaged siding and roof tiles from the second home to ensure that the smoldering material was extinguished and then boarded up the hole caused by the lightning strike.

It is unclear if either home was insured officials said.