Olympic Peninsula walloped by December storm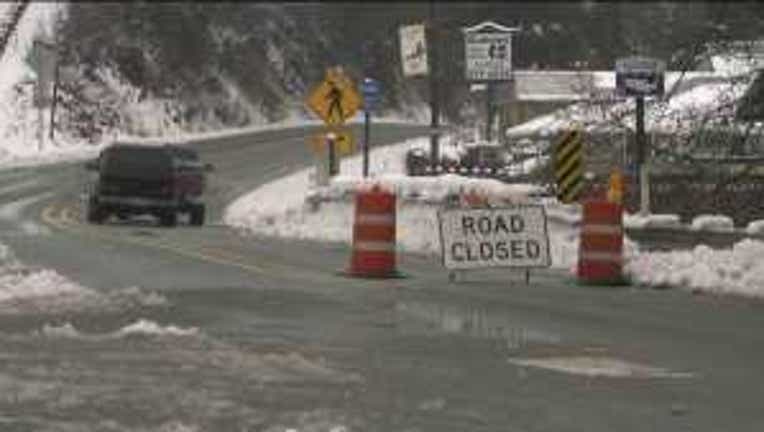 article
HOOD CANAL -- People many parts of this state are digging out, especially on the Olympic Peninsula, where heavy snow, rain and high winds created problems.

Crews were busy Thursday to clear highways of downed trees and branches.  U.S. 101 and State Route 106 in the Hood Canal area were closed. And an avalanche warning was issued early Thursday for the Olympic Mountains.  On Thursday night, the state Department of Transportation announced that U.S. 101 was once again open to traffic.

"Once the snow hits, boy, I tell you, they're out buying wood," said Mark Lingen, who was delivering wood for fireplaces.



According to the National Weather Service, Poulsbo saw up to 10 inches of snow, Seabeck had 7 inches and other Hood Canal areas were getting 4 to 6 inches.

The heavy snow, coupled with high winds, caused trees to snap and knocked out power to hundreds of customers.

Meteorologists predict warmer temperatures, with rain predicted for the coming days.