Olympia teen dies in crash on the way to school
OLYMPIA -- Senior Amanda Winters was known as outgoing, funny and nice to everyone at Capital High School.

She is sadly now a statistic that points to car crashes being the No. 1 cause of death among teens.

Winters drove on Summit Lake Road every day to school, but Monday morning the Washington State Patrol said the 17 year-old was speeding and slammed intro a tree.

Amanda's father was minutes behind her and when he turned a curve he saw his daughter's mangled Jetta.

"As a father, being the first one at the collision scene, that is a terrible thing you have to deal with," said state trooper Guy Gill.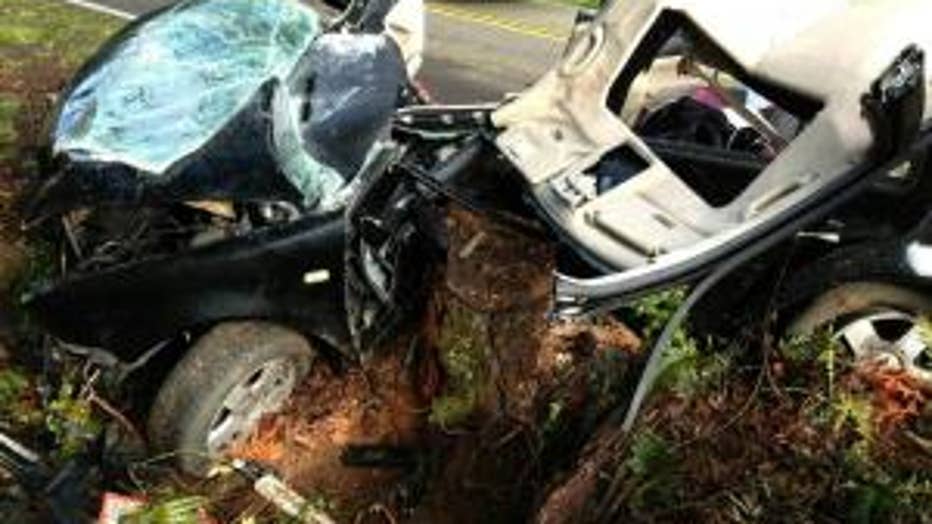 Amanda died on impact. It's a heartbreaking wake-up call for students at Capital High School

"This is the worst feeling in the world; she was a good friend and it really shouldn't happen any more," said student Tyler Sharp.

Thousands of teens die in car accidents every year across the country.

According to the CDC, 16 to 19 year olds are three times more likely to die in a crash than those 20 and older. With graduations and summer around the corner, parents are worried about the potential hazard.  In fact, the months between May and August are called the 100 deadliest days

"Young people don't understand the finality of a mistake; it just takes one error to have a tragic situation," said parent John Miller.

Miller said he constantly warns his 17-year-old twins about distracted driving and trusts they are not texting behind the wheel. WSP found a cell a phone in Amanda's car. They will investigate to determine if that played any role in the crash.

"I hope everybody else can drive safely and this doesn't happen to them because this really affects family and friends," said friend Chase Guy,

Loved ones stopped by one of two growing memorials, one at the crash site, the other in front of Capital High School. Counselors were on hand to help students cope with Amanda's death.

"Talking to friends and family; I've been crying all day," said Sharp.

Experts say not only are young teens inexperienced drivers, but that teens have a tendency to underestimate dangers in many situations.