Olympia man steals fire department vehicle, leads police on chase
THURSTON COUNTY -- A 26-year-old man is in jail Wednesday after he allegedly stole a fully-marked Olympia Fire Department sport-utility vehicle Tuesday and took it for a drive to Tenino before crashing it in a police chase.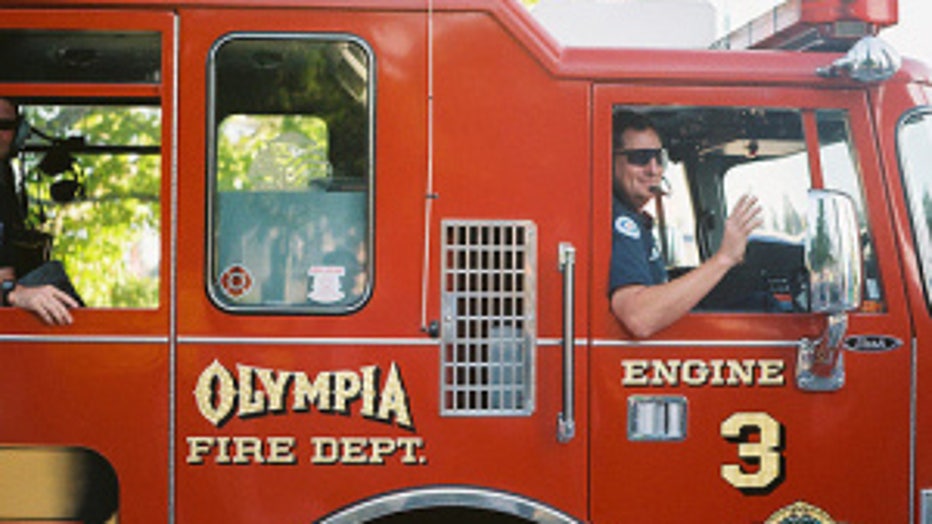 Olympian police said an Olympia Fire Department battalion chief noticed the vehicle was missing around 10 p.m. Tuesday in the 2000 block of Arietta Avenue. The battalion chief had left the keys in the truck, police said, and when he returned to the car to retrieve something, the 2006 Ford Expedition had disappeared. Olympia police spotted the vehicle on Capitol Boulevard driving recklessly and above the speed limit.
Officers attempted to pull the vehicle over but the suspect refused to stop. A chase ensued that lasted more than 10 miles before a Tenino police officer laid a "spike strip" on Old Highway 99 to disable the SUV. The strip worked, and police arrested the man for eluding police and malicious mischief.
The vehicle was destroyed in the chase, and could cost the department $50,000 to replace.
Police said the man may have had a mental health problem prior to taking the vehicle.
The Olympian reported the incident made for the first time in memory that someone stole a fire department vehicle.