Officials concerned as reports of flu deaths in Washington spike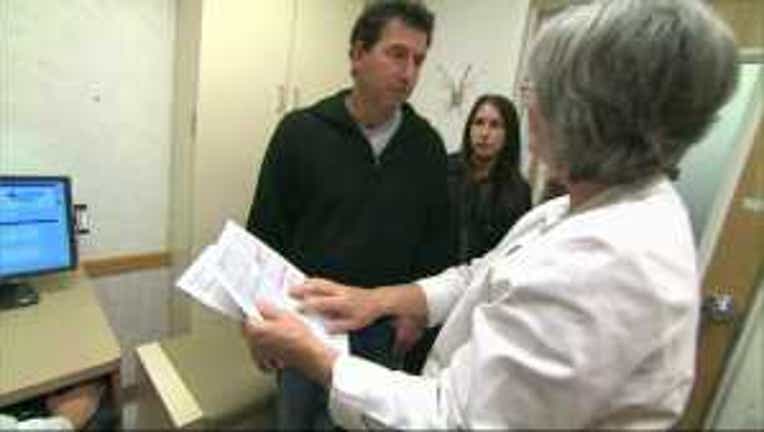 article
SNOHOMISH COUNTY -- On Monday, the Snohomish County Health Department confirmed the flu killed three people around Everett, bringing the number of flu deaths in Washington state up to six.

Snohomish County Officials are still worrying the worst is yet to come.

Health officials saw their first reported flu cases around November in Washington state. By late December, three women had died from complications from the flu. As of Friday, Snohomish County Health officials said of 52 people had been hospitalized in the county because of the flu.

The Centers for Disease Control (CDC) has tracked at least 2,200 hospitalizations  and 18 deaths among children linked to the flu nationwide this season. The CDC is predicting that about 49,000 people could get sick with the flu before the season is out.

Of the six deaths statewide, one was a child under 12 years old. The rest were primarily elderly patients. One woman was in her 40s.



In comparison, four people were hospitalized for the flu by the same time last year, officials said.

As the worst of the flu season is yet to come, some may be lucky, never having to suffer the flu. But the unwelcome virus has already affected thousands around the Puget Sound. One Everett man described his symptoms.

"Sweats, body aches, I can't swallow and the back of my throat is swollen up," he said.

The Snohomish County Health department said the season is getting worse with more and more flu cases popping up everyday. Officials worry it could turn out to be the worst flu year since 2009.

"We are really concerned that this is a much more severe season," said Dr. Gary Goldbaum with the Snohomish County Health Department.

Snohomish County had two flu deaths last year.

"I'm expecting to see unfortunately more deaths and certainly more hospitalizations," Goldbaum said. "If you are vaccinated and you get sick you will have much milder symptoms and you are going to recover much quicker."

Everett resident Gabrielle Ruby got a flu shot at Everett's walk-in clinic two weeks ago because she hoped to prevent the flu altogether. The shot takes close to two weeks to work, and Ruby is hoping the vaccine kicks in before she picks up the virus.

It's safe to for anyone older than 6 months old to get vaccinated, officials said, unless the patient has an egg allergy.

"You can't really do anything when you have the flu it kind of puts your life on hold," Ruby said.

Doctors said it was important for those who already felt sick not to spread the virus.

"Please wash your hands, cover your coughs, stay home if you are sick," Goldbaum said.