Officer charged for allegedly hitting cuffed man who struck wife, also a cop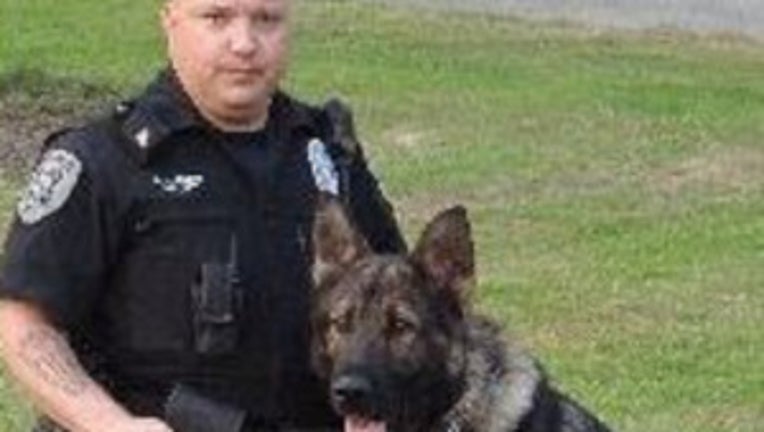 SEATTLE -- A Seattle police officer was charged Wednesday with misdemeanor assault for allegedly hitting a handcuffed man being detained by other officers.

City Attorney Pete Holmes charged police officer Chris Hairston in connection with a Sept. 24, 2012, incident in which Hairston allegedly assaulted a handcuffed man who was being detained by police for assaulting Hairston's wife, also a police officer.

According to the City Attorney's Office news release, Katherine Hairston and a fellow officer had responded to a report of a person passed out near Seattle Central Community College. The officers contacted several people who were drinking alcohol, and one of them assaulted Hairston. She was treated at a hospital for a head injury and scrapes to her hands and knees.

After officers had placed Katherine Hairston's 23-year-old assailant in handcuffs, her husband, Chris Hairston, a K-9 officer on duty elsewhere at the time, arrived on the scene, walked up to the suspect and, it is alleged, intentionally assaulted him, the City Attorney's Office said.

The penalty for a misdemeanor assault conviction is up to 364 days in jail and a fine of up to $5,000.

Katherine Hairston's assailant, John M. Ross, was charged with third-degree assault by the King County Prosecutor's Office. He pleaded guilty to fourth-degree assault.

In another officer-involved case that received substantial media attention, Holmes on Wednesday declined to charge police officer Clayton Powell with misdemeanor assault, relying on the opinion of an outside use-of-force expert hired to do an independent analysis of the Aug. 2, 2012, incident.

"On that day, Powell and other officers responded to an 'aggravated assault' radio call at 3713 S. Othello St. As the police were investigating, roughly 25 young men gathered and began yelling taunts at the officers. Some allegedly yelled racial slurs at Powell. The tactical situation became precarious as the angry group surrounded the officers. Powell and one of the young men became separated from the crowd and got involved in a verbal exchange. At one point, the officer removed his police badge and hat.

"During the verbal back-and-forth, the young man spat on Powell's face; in turn, the officer pushed him in the chest.  Another officer immediately took the young man custody. During the handcuffing process, Powell grabbed the young man's hair and pulled it back. The young man was taken to the South Precinct and placed in a holding cell. While he was in the holding cell, Powell was captured on video taunting him and, at one point, acting as if he were going to strike him. The young man was not referred to CAO for charging," the office said.

The City's use-of-force expert, Gregory Yacoubian, a lawyer in Los Angeles and former LAPD lieutenant, determined it was not substantially likely that a jury would convict Powell of misdemeanor assault, based on his review of the video and facts of the case.