Offenders run into the woods after South Seattle crash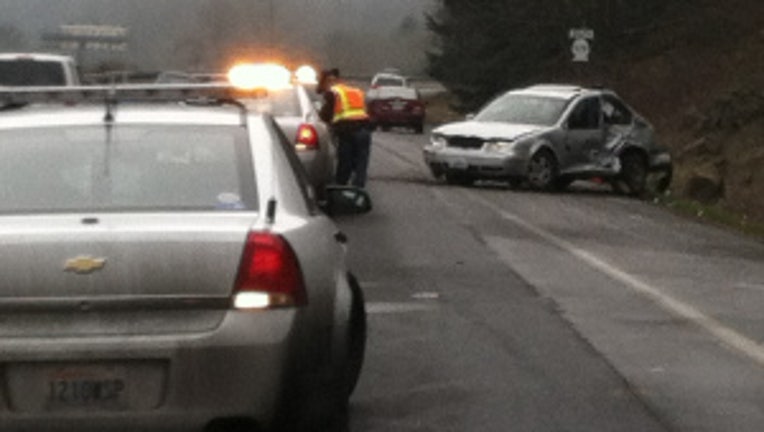 SEATTLE -- Two men abandoned their car after slamming into another vehicle Sunday morning on State Route 502, officials with the Washington State Patrol said.

According to officials, a car rear-ended another car at a high speed around 11 a.m. southbound on SR 509 near South Cloverdale Street.

The offending car careened into a ditch and the other car, driven by Raymond Welling, spun around. Welling said the offending car was traveling at least 80MPH when it hit his bumper.

""I spun around three times," he said.

No major injuries were reported, but the driver and a passenger of the offending car immediately jumped out of the car and ran into the woods, officials said. A canine unit was brought in to search for the suspects, but they weren't found.

"I heard that there was five people in the car, two of them got out and left the scene," Welling said.

Officials are investigating the incident and interviewing witnesses on the scene.