Obama urges Americans to tweet Congress on tax cut debate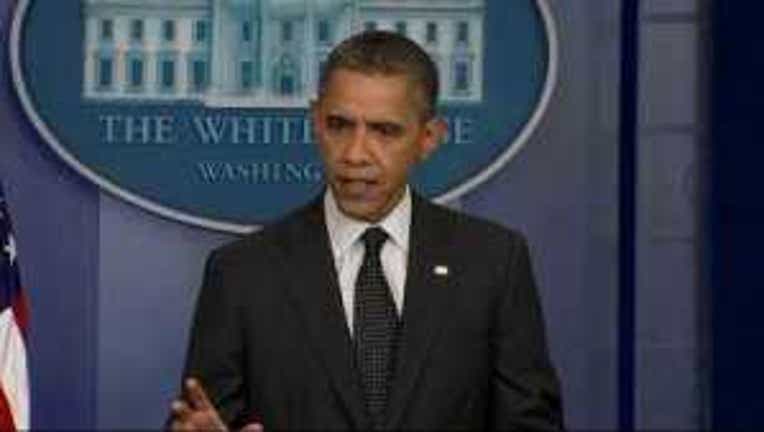 article
called on Americans to pressure Congress using Twitter and other social media to save middle-class tax cuts, warning that "if we get this wrong, the economy is going to go south."

His comments Wednesday before TV cameras at the White House marked the start of a full-fledged public relations campaign to prevent automatic tax hikes and spending cuts from kicking in next year.

"If Congress does nothing, every family in America will see their taxes automatically go up at the beginning of next year," he told a group of middle-class income earners, along with members of labor, progressive and civil rights organizations who were  assembled on the White House grounds.

"I'll go anywhere and I'll do whatever it takes to get this done," Obama added. "It's too important for Washington to screw this up."

Obama urged Americans to tweet members of Congress – even providing a specific hash-tag, #My2K  – or post on Facebook or send an e-mail to support his proposal to agree not to raise taxes on families earning less than $250,000 a year, which he said would cover 98% of Americans and 97% of small businesses.

For the Los Angeles Times story, go here.