Obama nominates REI executive as secretary of interior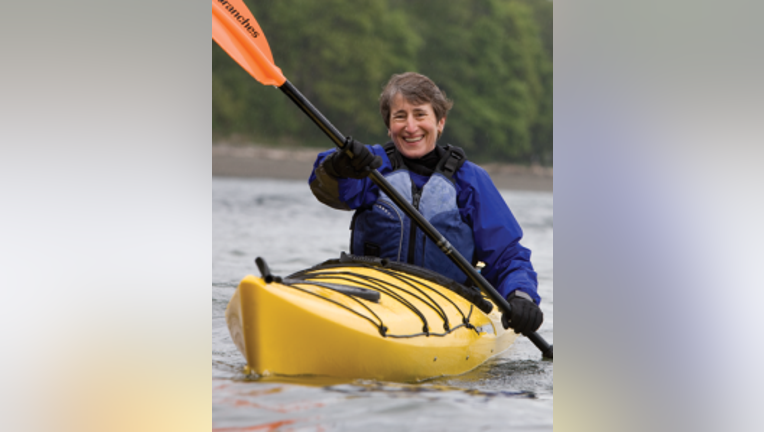 article


WASHINGTON -- President Barack Obama nominated Sally Jewell, the CEO of Kent-based outdoor gear company REI, as the secretary of the interior Wednesday at a press conference.

If confirmed, Jewell will replace Ken Salazar, who announced in mid-January that he would step down from the post.

According to CNN, senior administration officials called Jewell "uniquely qualified" for the new post because of her involvement in the private sector. Jewell, 56, has served as the CEO of REI since 2005. The company has added 71 stores and greatly expanded its online presence during her tenure.

An avid outdoor lover, she was voted the number one "adventure-hungry" CEO by CNN Money in 2011.

The secretary of the interior oversees 500 million acres of public land, including National Parks. Jewell would be in charge of the Bureau of Land Management, the United States Geological Survey and other government agencies.

Jewell is the first woman nominated for a Cabinet position in Obama's second term. Her business background also signifies a shift from Salazar, who previously served as Senator and the Attorney General of Colorado.

Senator Maria Cantwell, D-Wash, said Jewell understood the tremendous economic and traditional value of the outdoors.

"Coming from the outdoor industry, Sally understands that preserving outdoor recreation opportunities is often the highest and best use of our irreplaceable public lands," Cantwell said in a statement. "As CEO at REI in Seattle, Sally truly knows the connection between America's public lands and the burgeoning outdoor economy that supports 6 million jobs across the United States."

Representative Rick Larsen, D-Wash, said Jewell would be a key voice in promoting recreational economy.

"She knows that effective management of public lands is not just about protecting forests and waterways, it is also about protecting jobs."

REI released a statement Wednesday applauding the nomination of Jewell.

"Sally's broad business background, community leadership and her depth of knowledge of the range of issues managed by the Department of Interior will be of significant value to the department and great service to the nation."

Jewell's nomination continues a trend of secretary of interiors coming from the western part of the U.S. Rogers Morton of Maryland is the only secretary of interior in the past 50 years to be picked from a state east of the Mississippi River.