Obama in Connecticut: We owe them a vote on gun measures


HARTFORD, Conn. (CNN) -- An emotional President Barack Obama chided lawmakers reluctant to back gun control legislation Monday, saying the overwhelming support for measures like universal background checks among the American people should force action in Congress.

The president was speaking in Hartford, not far from the site of the massacre in Connecticut that left 20 children and six adults dead at Sandy Hook Elementary School in Newtown.

Obama's calls for tighter gun control laws began in the aftermath of that shooting, though measures he proposed appear to be stalled in Congress.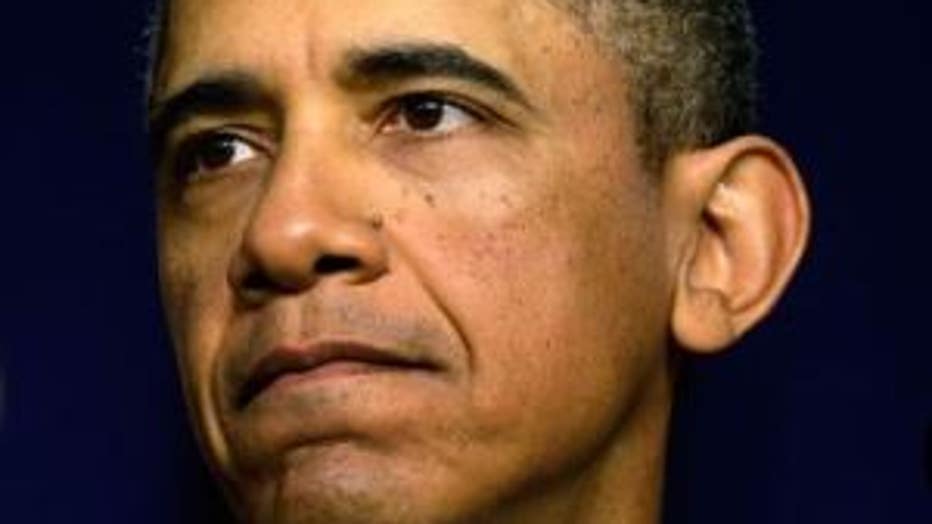 His message on Monday was crafted as much for lawmakers as it was for the Newtown victims' families, who sat behind him on stage and who will travel to Washington with him on Air Force One to further lobby members of Congress on passing new gun laws.

"Newtown, we want you to know that we're here with you," Obama said. "We will not walk away from the promises we've made. We are as determined as ever to do what must be done. "

The American public must hold elected leaders to a higher standard going forward, Obama asserted, saying the issue should span the political divide.

"We've got to expect more from ourselves," he said. "We've got to expect more from Congress. We've got to believe that every once and a while we set politics aside and we just do what's right. We've got to believe that. And if you believe that we've got to stand up."

The Senate is expected to begin debate as early as this week over proposed firearm legislation, but Democratic sources admit that the gun bill as currently written does not have the 60 votes needed to break a filibuster.

One proposal being considered would expand background checks to gun shows and Internet sales, but would not require checks for any other private transactions, according to multiple sources from both parties who are familiar with the talks. That falls short of the universal background checks favored by Obama.

The powerful National Rifle Association is staunchly opposed to the bill, and a group of Republican senators have already vowed to block the bill. On Monday, Senate Minority Leader Mitch McConnell of Kentucky said he would also join the Republican filibuster.

Yet recent polls show an overwhelming majority of Americans favor making a change to the background check system – a fact Obama raised Monday.

"If our democracy's working the way it's supposed to, and 90% agree on something, in the wake of a tragedy, you would think this would not be a heavy lift," Obama said, saying the Republicans who were vowing the filibuster the bill were, in essence, telling Americans that their "opinion doesn't matter."

"Why wouldn't you want to make it for law enforcement to do their job?" Obama asked. "Why wouldn't you want to make it harder for a dangerous person to get his or her hands on a gun? What's more important to you, our children or an A grade from the gun lobby?"

Some states have gone ahead and passed their own gun control measures, including Connecticut, which expanded its background check system on Thursday among other tough gun laws.