NTSB: We're looking at 'number of scenarios' in deadly chopper crash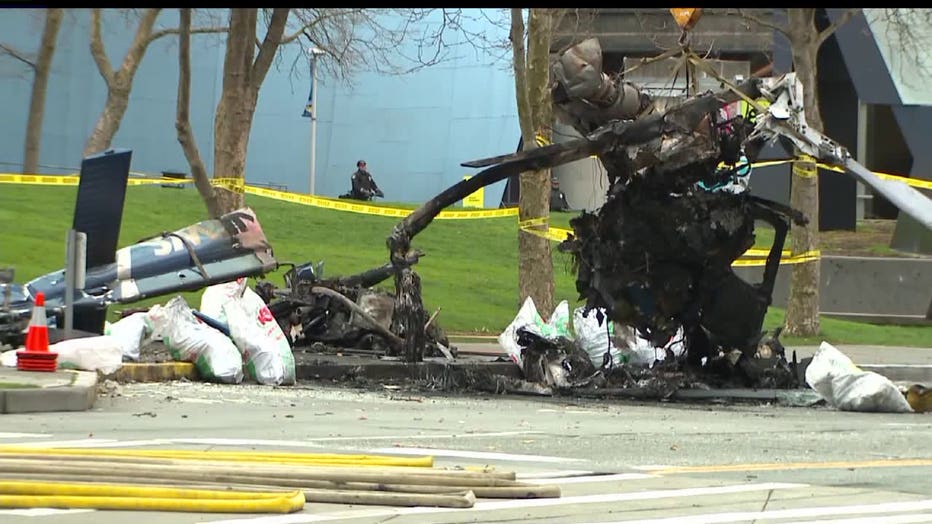 It doesn't look like a copter, but this is what remained of the burned KOMO-TV News helicopter before it was hauled away to a hangar in Auburn for the NTSB's investigation. (Photo: KCPQ-TV)


FEDERAL WAY, Wash. -- Federal investigators said they will meet Thursday  with Seattle police to go over surveillance video as they search for clues into the cause of the KOMO-TV helicopter crash near the Space Needle that killed the two men on board and seriously injured a man on the ground.

"Right now there are a number of scenarios, and we're looking at all of those," National Transportation Safety Board official Gary Hogenson said at a news conference Wednesday.

Witnesses told the NTSB they saw the copter spinning and also heard a whining noise coming from the engine before it plunged to the street and turned into a fireball, killing pilot Gary Pfitzner and photographer Bill Strothman, and badly burning a driver on the ground, Richard Newman, 38, of Seattle.


Investigators will attempt to reconstruct what's left of the helicopter to find what out what caused the tragedy that occurred Tuesday morning, but the massive damage to the incinerated helicopter would make that task difficult.

The NTSB is still interviewing witnesses and going through maintenance records for the chopper, which was  a temporary replacement for news station's regular one that was undergoing an upgrade.

Before coming to Seattle, the leased helicopter that crashed flew in the Boston TV market for two stations.

"It was nice, smooth, and easy to fly," said Kurt Kendrick, who piloted the Eurocopter AS350 in Boston for several years.

"Every phase of flight has its challenges," said Kendrick. "Taking off and landing is no different from any other phase of flight. You have to be on your toes at all time and be a professional and hope nothing goes wrong."



A Seattle pilot  familiar with the Eurocopter model told Q13 FOX News that, based on the way it was spinning, and the sound reportedly coming from the engine, he believes the tail rotor may have failed.

A local lawyer specializing in aviation has another concern: The fuel tank.

"It's made out of the same material as a plastic milk jug," said attorney Alisa Brodkoitz.

The newer Eurocopters use a protective metal casing on the gas tank, and have been tested to withstand a fall from more than 80 feet, but the older models, like the one involved in this crash, have only a plastic casing.

Hogenson acknowledged that the fuel tank is part of the focus of the investigation.

"That's one of the things they're working on today," he said.

Investigators are combing through maintenance records as well as  the pilot's record. Pfitzner had more then 7,000 hours of flight time and around 900 hours of experience on the Eurocopter model.

The NTSB also wants to look into the communication between Pfitzner and crane operators at construction sites near KOMO's helipad at Fisher Plaza.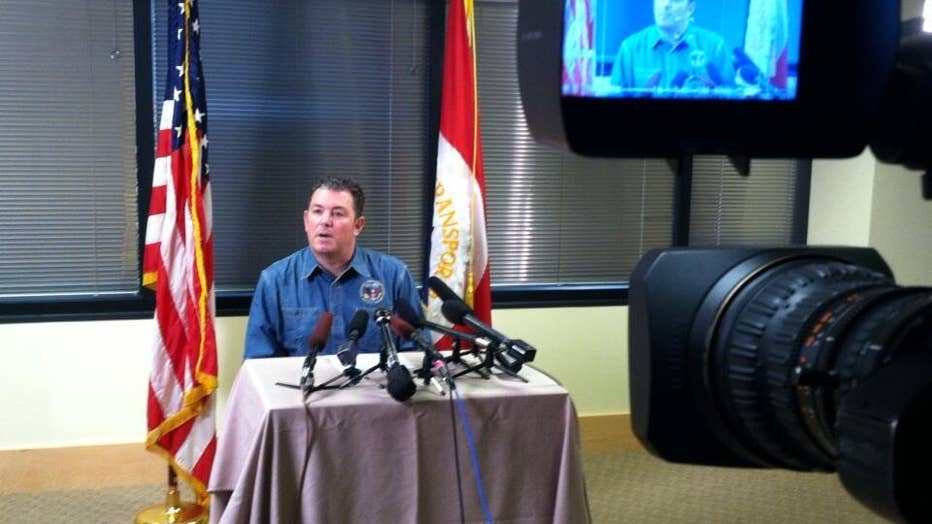 Dennis Hogenson, NTSB deputy regional chief, briefs reporters on the helicopter investigation Wednesday, March 19, 2014, at a news conference in Federal Way. (Photo: KCPQ-TV)