NTSB investigating Skagit River bridge failure
MOUNT VERNON, Wash. -- Less than 24-hours after part of Interstate 5 collapsed into the Skagit River, inspectors from Washington D.C. are scouring the bridge collecting information to help them understand exactly how it happened.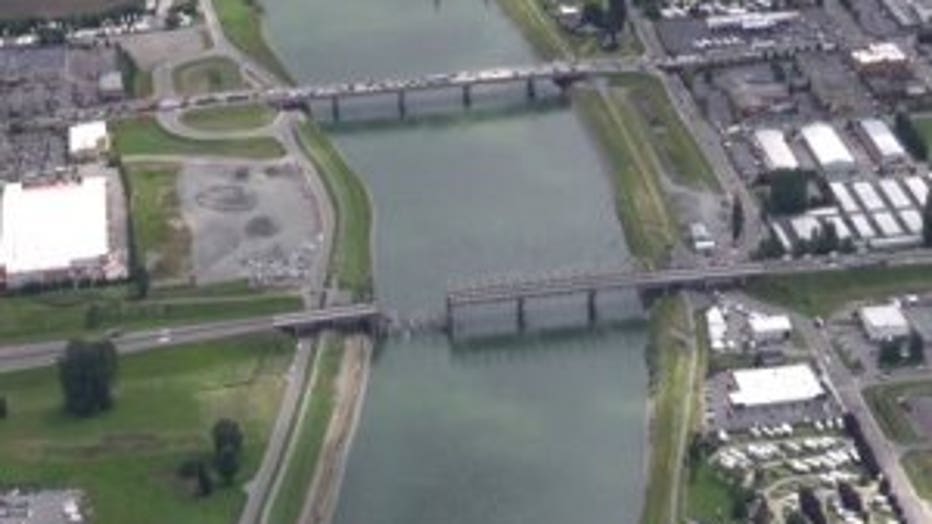 The National Transportation Safety Board arrived in Mount Vernon on Friday afternoon where they are taking careful measurements of the damage.

The Washington State Patrol says a big-rig with an oversized load is to blame for crashing into the superstructure – and causing the bridge deck, two cars and three people to tumble into the water.

"We want to make sure we don't see event where interstate bridges drop into the water below them," said NTSB Chairman, Debbie Hersman.

Thursday evening, a 160-foot span failed and collapsed into the river. Rescue crews pulled three people out of the water – but thankfully, their injuries were not too serious.

"If it had been built today it would have been built to different design standards," said Hersman.

Inspectors are looking at a tractor trailer which likely triggered the incident. The over-sized load is used in drilling operations which might be the culprit in the bridge's failure.

"When the oversized load in the truck struck the bridge, that was the catalyst that got the ball rolling and started everything else," said Sgt. Kirk Rudeen with the Washington State Patrol.

Officials said even if the truck has all the proper permits, they still have plenty of questions for the driver.

Authorities are searching for options on a fix for the bridge including something called a bailey bridge.

Investigators are still trying to determine if the truck's cargo was just too tall for the bridge.