NTSB: 'Focusing on the engine, the airframe and the pilot as well as the environment'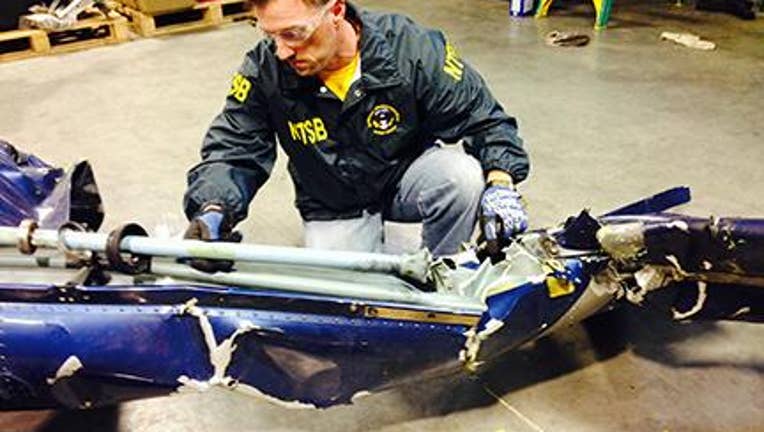 article


AUBURN -- At the Auburn Airport in a hangar on the very north end sits the wreckage of the KOMO-4 chopper. Somewhere within, investigators hope to find what led to this chopper fiery crash.

"This afternoon, this evening and into tomorrow and Friday, they will lay all that wreckage out; identify parts of pieces that potentially are not there," NTSB Deputy Region Chief Dennis Hogenson.

What investigators know so far is the chopper never appears to have gotten airborne before it tumbled off the rooftop helipad. It was full of fuel when it crashed and the fire heavy smoke and flames got everyone's attention; including police on patrol and civilians moving through the area.

"It looked like it was kind of having trouble you saw the tail whip around a couple times," witness Chris McColgan said.

And it is witness statements that investigators would like to hear more.

"This accident happened in a downtown neighborhood so just the sheer volume of witness statements. It's a lot of data to sift through," Hogenson said.

The chopper was a temporary replacement while KOMO's regular chopper is upgraded.

Before coming to Seattle, it flew in Boston for two TV stations.

"Every phase of flight has it`s challenges, taking off and landing is no different from any other phase of flight, you have to be on your toes at all time and be a professional and hope nothing goes wrong," Former Chopper pilot Kurt Kendrick said.

Unfortunately sometimes it does go wrong and investigators want to know why.

"We are focusing on the engine, the airframe and the pilot as well as the environment," Hogenson said.

The NTSB plans to release a preliminary report on Friday or possibly Monday. Very few answers are expected to be found there.

The final report on the probable cause of the crash isn't expected to be ready for at least a year.