NTSB finds surveillance video of copter taking off and fatal crash


SEATTLE -- National Transportation Safety Board investigators said Thursday they have uncovered surveillance video from near the scene of Tuesday's fatal news helicopter crash that shows the chopper taking off  and then plunging to the ground.

It could be a major break for investigators as they try to figure out what caused the crash that killed the two men on board the KOMO-TV helicopter -- photographer Bill Strothman and pilot Gary Pfizner.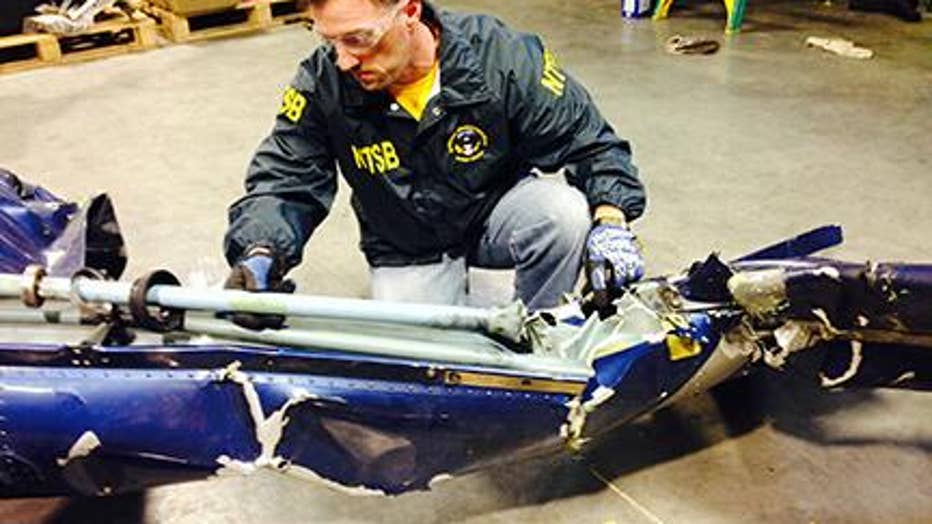 NTSB investigator looks over the tail section of the crashed KOMO-TV helicopter. (Photo: NTSB)


The survivor of the crash, Richard Newman, 38, of Seattle, was on his way to work Tuesday morning when the news chopper came crashing down on his car near the Space Needle. Newman suffered burns over 20 percent of his body.

"He was a very active person , doing triathlons, things like that," Tomakie Kim, a friend of Newman and his family, said Thursday. "This is a big difference for him in his recovery process."

While Newman recovers at Harborview Medical Center, investigators from the NTSB continue to look into what caused the crash.

"I'm confident that we're going to figure this out," NTSB's Dennis Hogenson said at a news conference Wednesday.

But it could take a while. The crash  happened on a busy Seattle street with a lot of witnesses. Investigators have to track down all of the people who saw something that morning, and they are working with Seattle police to look over surveillance video and smart phone video of the crash and aftermath.

"The sheer volume of witnesses, witness statements, cell phone video, and surveillance video is a lot of data to sift through," said Hogenson.

They are also looking into the communication between the pilot and crane operators in the area prior to the chopper trying to take off from KOMO-TV's helipad at Fisher Plaza.

But the best clues may lie in a hangar in Auburn where investigators are reconstructing the wreckage.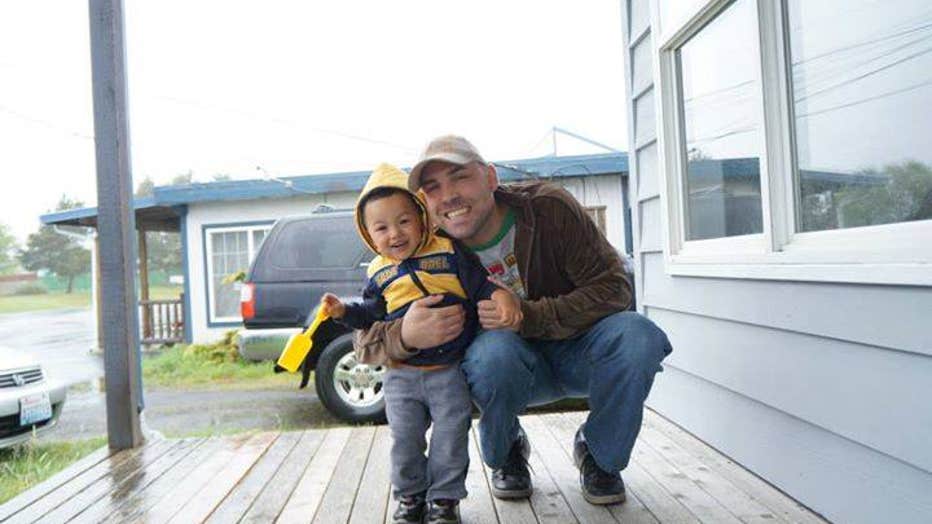 Richard Newman of Seattle.


A local chopper pilot told Q13 FOX News that, based on the way the helicopter was spinning and the whining noise witnesses reported coming from the engine, he believes the tail rotor failed. A photo from the hangar released by the NTSB shows an investigator looking at that section.

It will be a challenge, but nothing like the challenge Newman faces. The once-active man now going through a painful road to recovery. His friend, Tomakie Kim, said, fortunately, he has lots of friends and family by his side.

"Everyone has rallied completely, so that's the good thing. He's not going through this alone."

Kim said the family is already facing huge medical bills.

Click here to help donate to Richard's recovery.