Now that's one BIG yacht docked in Lake Union!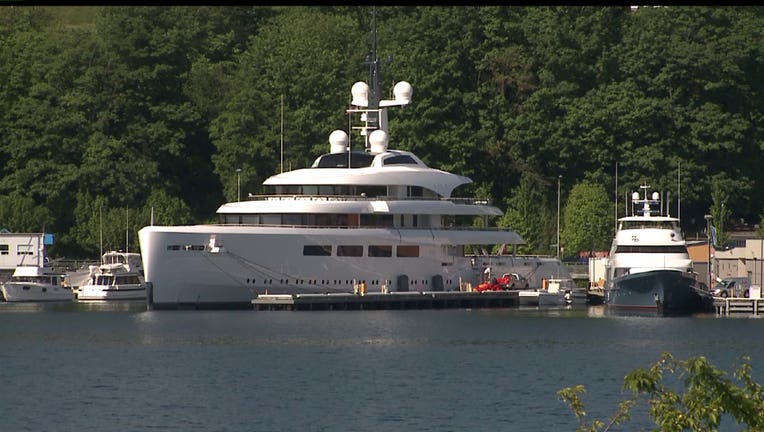 article


SEATTLE -- An incredible, 315-foot, $160-million super-yacht is docked in Seattle's Lake Union.

It is believed to be one of the largest, if not the largest, yacht to ever enter Lake Union.

According to the Puget Sound Business Journal, the Vava II is owned by Swiss-Italian multibillionaire Ernesto Bertarelli and his wife, Kristy.

The PSBJ says the yacht has six decks, a swimming pool and rooms for 36 guests and almost that many crew.

It costs a half-million dollars just to refuel this yacht.

The PSBJ said the yacht is stopping at Seattle for repairs and provisions and may be headed to Alaska for the summer after having come from Hawaii.