Notre Dame quarterback suspended for 2013 season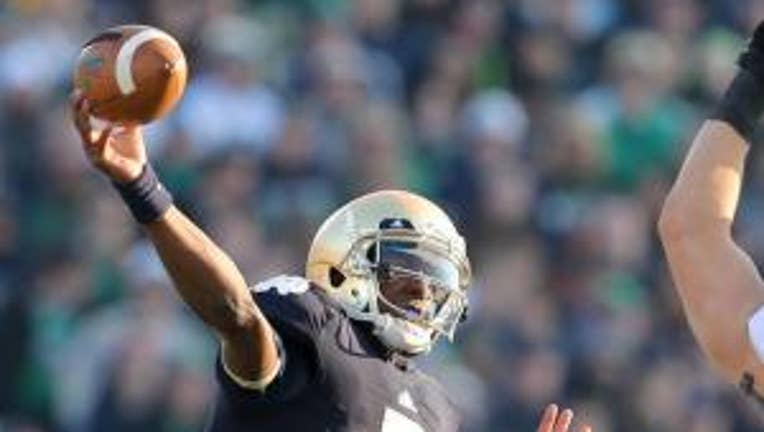 SOUTH BEND, Ind. (CNN) -- The quarterback who led the University of Notre Dame to an undefeated regular season in 2012 and a berth in the national title game has been suspended for 2013 for "poor academic judgment," Everett Golson said in a statement released by the school Sunday.

Golson did not provide details on what led to his suspension, and Notre Dame declined to comment beyond confirming late Saturday that the former starting quarterback is no longer enrolled, citing "federal law and our own policies."

"I take full responsibility for my poor choices and will do all that is asked of me to regain the trust of my family, friends, teammates, coaches and the entire Notre Dame community," Golson's statement said.

Golson, 20, led the Fighting Irish to 10 straight victories to open his starting season in 2012. The team's undefeated season came to a crushing end when Alabama's Crimson Tide defeated the Irish in a 42-14 rout at the BCS National Championship. The Irish last won a national championship in 1988, beating West Virginia 34-21.

Golson, originally from Myrtle Beach, S.C., left open the possibility of a return in 2014.

"At this point, I understand how my integrity could be in question but I want to reassure my supporters that through this experience I will return a better student athlete as well as a better individual," he said, thanking the university for "the opportunity going forth to regain my eligibility in the winter of 2014."