'Nothing can prepare you for pulling the body of a 5-year-old child ... out of the mud'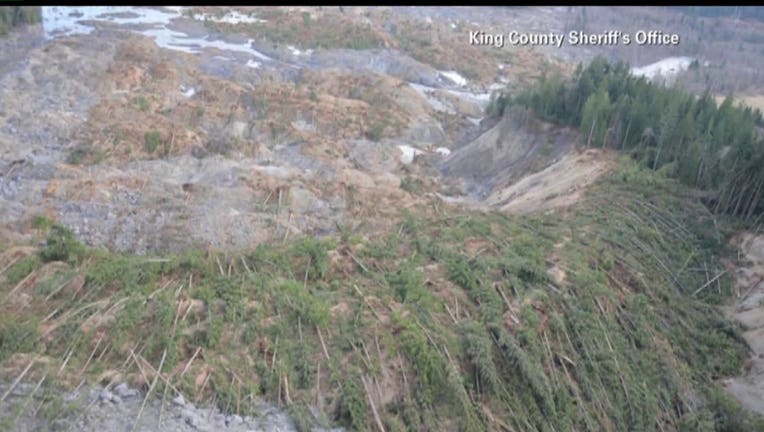 OLYMPIA -- Oso mudslide victims' families and friends offered emotional testimony at a state meeting at the state Capitol Monday to discuss slide prevention and risks.

The Forest Practices Board that sets policies for logging in Washington met in Olympia to talk about the March 22 Oso landslide that killed at least 41 people and let two others missing and presumed dead.

They discussed what may have caused it, as well as how to prevent future slides.

"The deaths in Oso aren't just statistics to me," said Deborah Durnell, who lost her husband in the slide. "The were our friends and neighbors who we will continue to grieve for."

A friend of slide victim Jamie Mason told the panel, "Nothing can prepare you for pulling the body of a 5-year-old child that you know out of the mud. I knew it was this child's house within 10 minutes based on the area and the items we were finding.

"Nothing can prepare you fro coming home and having your child look you in the eye and say, 'Mom, did you see my friend out there?'" she said.

Members of the Department of Natural Resources, U.S. Geological Survey and Department of Ecology were in attendance, as well as the director of the Washington Forest Law Center.

"We have regulations on the book that prohibit logging around places like Oso," said Peter Goldman, an environmental attorney and director of the Washington Forest Law Center. "We know some of that logging took place in areas not permitted and we also know the whole area had been changing rapidly over the past 10 years."

A map shown during the presentation shows other landslides that have happened in that same area over the years, including the Hazel Slide in 2006.

Snohomish County Council Chairman Dave Somers also serves on the Forest Practices Board and admits the state needs to improve the way it surveys slide-prone areas.

"I think it's clear we can do better gathering information about these areas. I also think it's clear there is some more research that needs to be done," said Somers.

There was a lot of discussion during the meeting about a mapping system called LIDAR, which stands for Light Detection and Ranging.

"LIDAR is a magical image of the landscape without trees and the forest floor. It gives scientists a perfect picture of what the ground looks like, so we know what areas to stay out of," said Goldman.

Right now, private companies have mapped less than 20 percent of the state. To finish the job would cost tax payers about $20 million, but experts say it's money well spent.

"Doing analysis with just air photos with no LIDAR ends up meaning you miss 70% of the landslides," said Dave Norman, a geologist with DNR.

That is why victims' families say it's crucial for the state to do this work.

"We owe every person who died to do all in our power to make sure logging regulations are adequate and they are enforced," said Durnell.