Not tornado, but high winds hit Snohomish County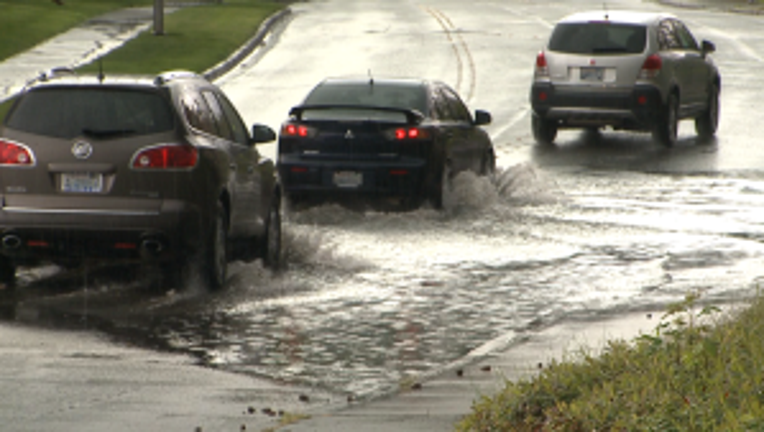 article
LAKE ROESIGER -- It was a scary time for Nathan Arneson and his family.

It happened at 3:45 Sunday afternoon. First came the rain, then the wind, then it got worse.
"It sounded like a jumbo jet landing on the house. It only lasted for 45 seconds but it just came in and it was almost shaking the house and I looked outside and the trees were all bent over and things going around," storm victim Nathan Arneson said.

The winds destroyed his daughters play house, toppled the neighbor's trampoline and downed several trees. Fortunately, there were no injuries.

"I'm just glad we're all OK," Arneson said.

Storms started rolling through western Washington just after midnight.

In Seattle on UW's fraternity row, strong wind gusts are blamed after part of this huge tree came crashing down on top of two parked cars.

Daniel Wykowski was getting ready for bed.

"I started hearing a loud cracking noise, then a really big crash so I stuck my head out the window and a huge tree branch was covering a couple of cars," Wykowski said.

Elsewhere the stormy weather caused major inconvenience for drivers. Heavy rain made visibility poor, and driving dangerous on area freeways. Part of I-405 was flooded and on the Maple Valley Highway just east of I-405, a minor land slide, brought down a huge tree.

No one was injured but the roadway was blocked for hours.

Side streets weren't much better, especially those in low lying areas.

Flash flooding was a big problem and even though the sign warns against it several drivers drove through the standing water, but not Serg Zamora.

"My car is a lot lower than that one and the car is hot right now and I don't want to take any chances going through it. I don't know how deep it is," Zamora said.

Finally here at this grocery store shoppers were ready to leave but the rain kept them inside until it eased up.

"It looks like a Midwest squall to me so it will blow through, you get a little wet, no big deal," Chris Rudesill said.

So, was there an actual tornado? We just don't know and won't for a couple of days until the National Weather Service sends a crew out to assess the damage and make that determination.