Northwest ski season is nearly here -- but will it last?
After a lackluster and frustrating ski season last year, considered one of the worst in Washington State history, this year is looking more promising for skiers and snowboarders. At least, so far with snow levels staying below pass level for rest of the week.

Snowcats and snowmobiles will be buzzing all around the Mt. Baker Ski Area today as they get ready for opening day tomorrow. They'll be grooming the slopes and setting up rope lines and all the infrastructure to keep their guests inside the boundary areas.  We've had a couple inches of new snow and we still have 37 inches of snow base at Heather Meadows. They report more than 60 inches of snow on top of Pan Dome. A typical minimum for resorts to open is a base of 24 inches of snow.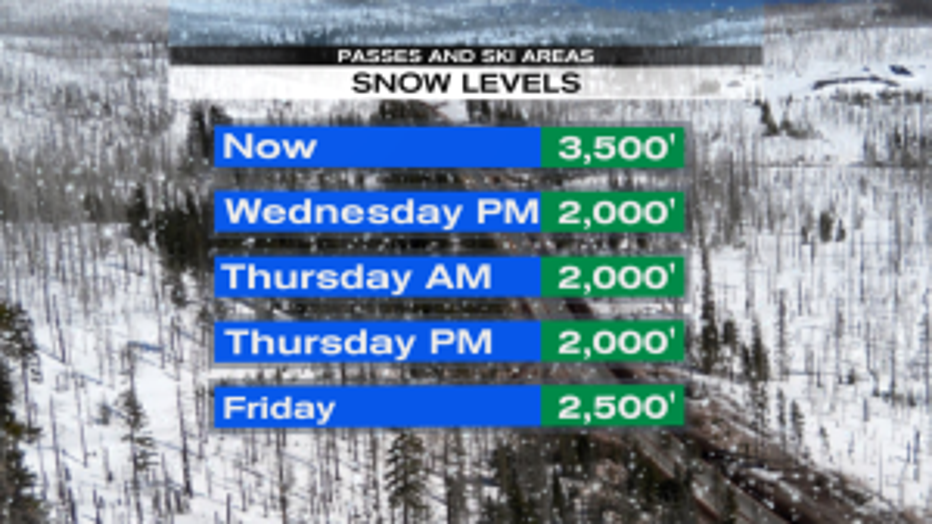 Snow levels lower than passes the next several days means a chance to get and/or make mountain snow.


Crystal Mountain is also aiming for a Thursday opening. Officials at Crystal say they're going to make the call later today as far as a Thursday opening. Right now their website is reporting a 17" base at their lowest elevation-- with 2" of fresh snow overnight. Crystal Mountain ski area managers tell Q13FOX this year they're going to be taking a more pro-active approach to snow making when the temperatures fall below freezing-- but Mother Nature isn't delivering any precipitation. It's that dry weather pattern that plagued ski resorts in the Pacific Northwest last year.

Stevens Pass ski area got some fresh snow and hoping for a Friday opening. As of this morning, Stevens is reporting 10" base at their higher elevation and 3" base total with it actively snowing in the Cascades today, tonight and the first part of tomorrow.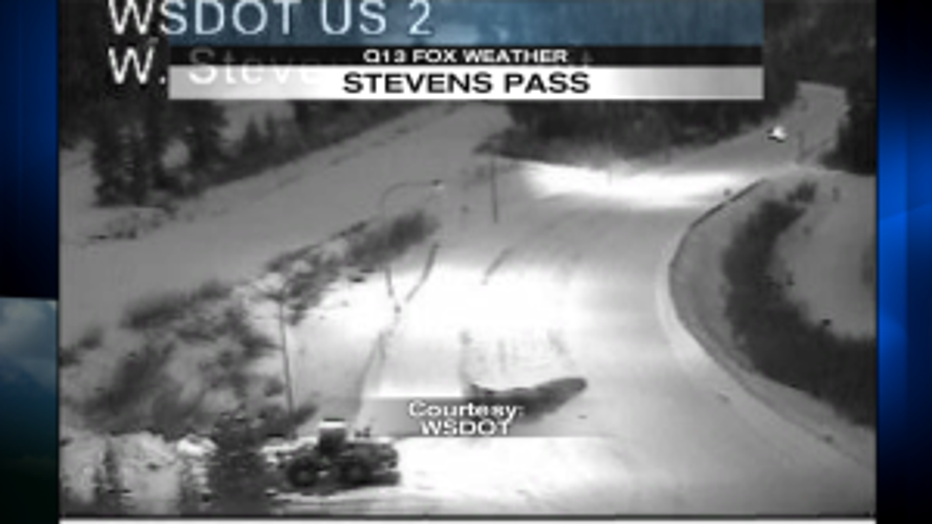 A snowy scene this morning of a closed Stevens Pass. Photo: WSDOT


While the resorts might be opening, getting to them might be a little tricky. The way to Mt. Baker will take longer. Storm damage from has Highway 542 down to one lane with a stoplight for the next week or so while road repairs are made above Glacier.  Stevens Pass was closed due to some mud slides in the lower elevations, but it's expected WSDOT crews will have Route 2 open by noon today.

The biggest problem could be the long range forecast. Warmer than normal waters off the coast of South America known as El Nino could tell the story of the rest of the winter season. Typically, this shift of ocean temperatures changes global weather patterns. For the West Coast of the United States, it typically means storms miss our ski resorts-- hitting Southern Oregon and California instead of the slopes around here. El Nino can also mean warmer than normal temperatures too. That causes the biggest problems for lower elevation resorts like Alpental/Summit at Snoqualmie. Right now they are reporting a base of 0" of snow after the massive amounts of rainfall from yesterday's blustery storm.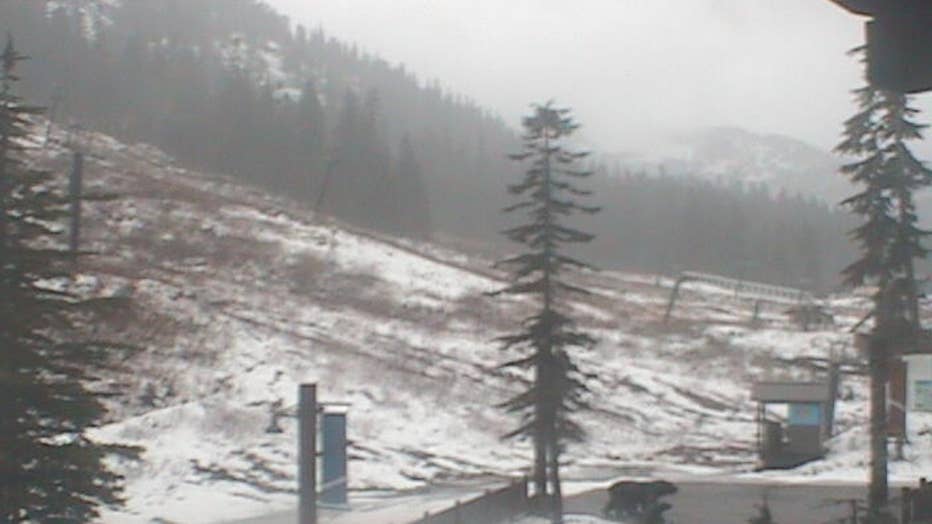 Bare ground with patches of snow at Alpental/Summit at Snoqualmie this morning.