Northgate martial arts studio teaches people to fight back, free of charge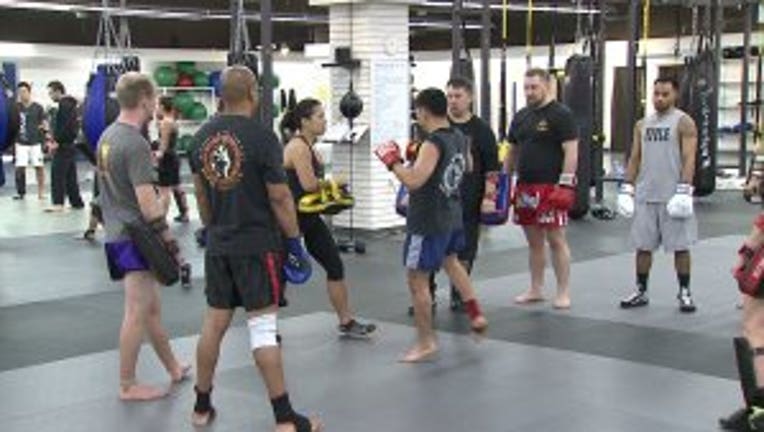 article
SEATTLE -- At MKG Martial Arts in Northgate an otherwise quiet Sunday is anything but.

Self-defense is the focus, as men and women alike try to learn a skill they hope they will never have to use.

"You just need to keep going, even if you find yourself in a dangerous situation, and you would have to use self-defense skills. You just have that attitude that you're not going to give up.  You're not going to quit," self-defense student Susan Siverson said.

Siverson and a lot of women like her are concerned about an unidentified suspect who has been prowling North Seattle. Police believe the suspect, pictured above, is responsible for at least two attacks, including a rape near Northgate Mall and an attempted rape at Greenlake. The man could also be responsible for other, nearby attacks in recent weeks.



With a suspect still at large, MKG offered this emergency training session, free of charge, and it was open to men and women of all ages. The training teaches people how to be more confident, more aware of their surroundings and more physically capable of defending themselves.

"You just never know what kind of a situation you might find yourself in and it's probably going to be unexpected," Siverson said.

Owner Andy Wilson calls Sunday's class part of his civic responsibility.

"It's very important that we and other martial arts' schools and other people with self-defense training try to educate as many people as possible," Wilson said.

Siverson will recommend all women take a class like the one she took.

"Absolutely because it does just boost your confidence and it gives you some basic skills that anybody could do," Siverson said.

MKG is offering a two day seminar at the end of April as well. The goal is to get as many people as possible trained in self-defense. Police are asking anyone with information on the suspected Northgate attacker to call Crime Stoppers at (800) 222-TIPS.