Northbound lanes of popular SR 529 bridge remain closed following crash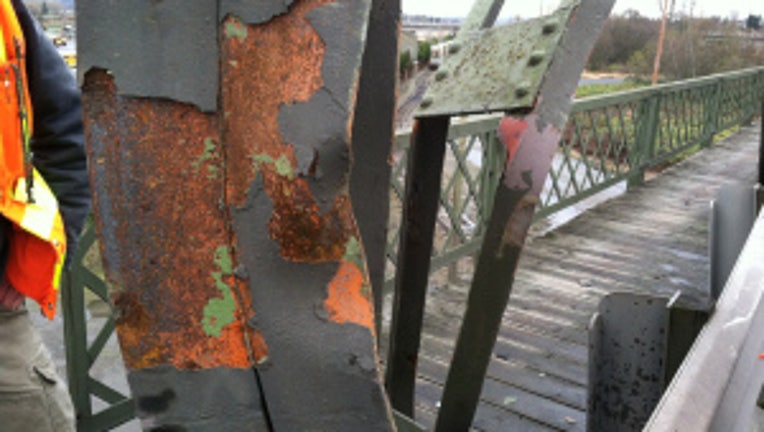 SNOHOMISH COUNTY -- Difficult repairs and wet and cold weather have pushed back the scheduled reopening of the northbound State Route 529 bridge over the Snohomish River, the Washington State Department of Transportation announced Sunday.

According to WSDOT, the popular route between Everett and Marysville will not open until mid-morning Tuesday, a day later than previously planned.

The bridge was closed after a car crash on Saturday morning severely damaged two steel beams that support the bridge deck, assistant regional administrator for maintenance and operations Dave McCormick said Sunday.

"The impact of the SUV did significant structural damage to vertical and diagonal support beams," McCormick said.   Repairs are estimated to cost $30,000.

The bridge carries 15,000 vehicles per day on a typical weekday. Drivers should expect delays out of Everett Monday evening. The southbound lanes are on a second, unconnected bridge and will remain open to traffic.