North Seattle murder case: Amount of violence in killing was 'excessive and alarming'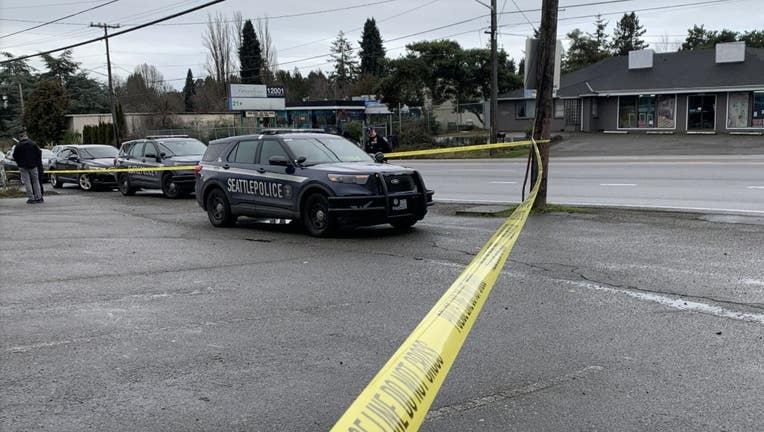 article
SEATTLE - A 45-year-old man is charged with second-degree murder in connection with a North Seattle homicide investigation on Feb. 4.
According to the Seattle Police Department (SPD), officers were driving on Aurora Ave. N in the Bitter Lake area at around 8 a.m. on Saturday when they were flagged down by someone on the side of the road.
They showed police a man in a parking lot who was clearly dead with several injuries. 
Detectives processed the scene for evidence, and on Sunday identified and arrested the 45-year-old suspect.
On Feb. 8, King County prosecutors charged Juan Manuel Gamez-Gamez with second-degree murder.
A judge set bail at $2 million after prosecutors argued that the suspect was a danger to the community.
According to charging documents, the victim had about 20 sharp and blunt force injuries: "The amount of violence and force associated with this homicide is both excessive and alarming."
Documents say the suspect went to sleep after the murder which "would indicate an extreme callousness towards human life and violence."
"The degree of violence and injury the defendant excessively inflicted upon the victim clearly exposes the defendant as a man of little control and readily capable of extreme violence against others."
RELATED: Teen killed in Tacoma drive-by shooting saves others by donating organs
RELATED: Deputies hunt for suspects who pointed guns at children while using racial slurs
Anyone with additional information is asked to contact the Violent Crimes Tip Line at 206-233-8477.