North Korean leader Kim Jong Un reportedly meets, parties with Dennis Rodman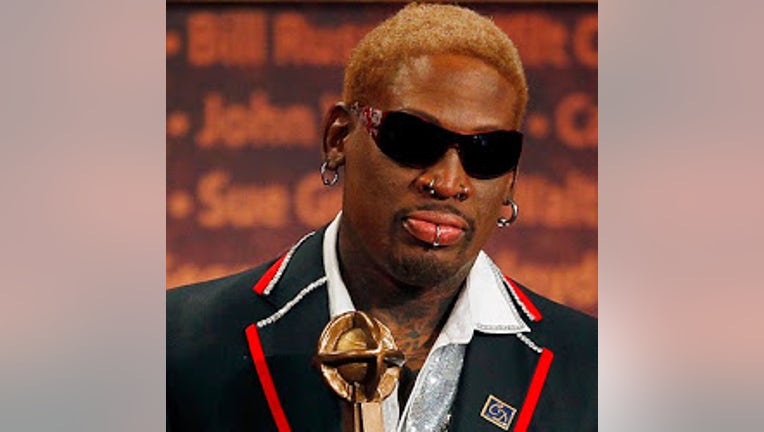 article
NORTH KOREA -- North Korean leader Kim JongUn sat down Thursday for a rare meeting with an American – the pierced, provocative former basketball star Dennis Rodman, according to media reports.

Rodman reportedly chatted with Kim as they sat side by side at a basketball game, the latest turn in his trip to Pyongyang, according to Chinese state media and a media company filming the trip. Afterward, he told Kim he had "a friend for life" in a speech before a massive crowd of North Koreans, the Vice media company said in a statement.



Vice, which is documenting the trip for an upcoming HBO special, has billed the tour as an unusual bid at "basketball diplomacy," an attempt to find common ground on the basketball court. Three members of the Harlem Globetrotters also went on the weeklong trip, which was scheduled to include visits to North Korean monuments and running a basketball camp for North Korean children. Rodman and the Globetrotters arrived in North Korea this week.

The Harlem Globetrotters "are proud to continue our storied heritage of entertaining families and breaking down social barriers worldwide," Harlem Globetrotters chief executive Kurt Schneider said in a statement. "Our aim is to entertain and inspire children everywhere. Every child deserves that opportunity."

For more on this LA Times story, click here.