North Korea threats 'gone too far'
 (CNN) -- After weeks of hurling threats at the United States and its allies, North Korea announced Tuesday it will restart a nuclear reactor it had shut more than five years ago.

The declaration demonstrates Kim Jong Un's commitment to the country's nuclear weapons program that the international community has tried without success to persuade it to abandon.

The North's state-run Korean Central News Agency (KCNA) reported that the reclusive state's atomic energy department intends to "readjust and restart all the nuclear facilities" at its main nuclear complex, in Yongbyon.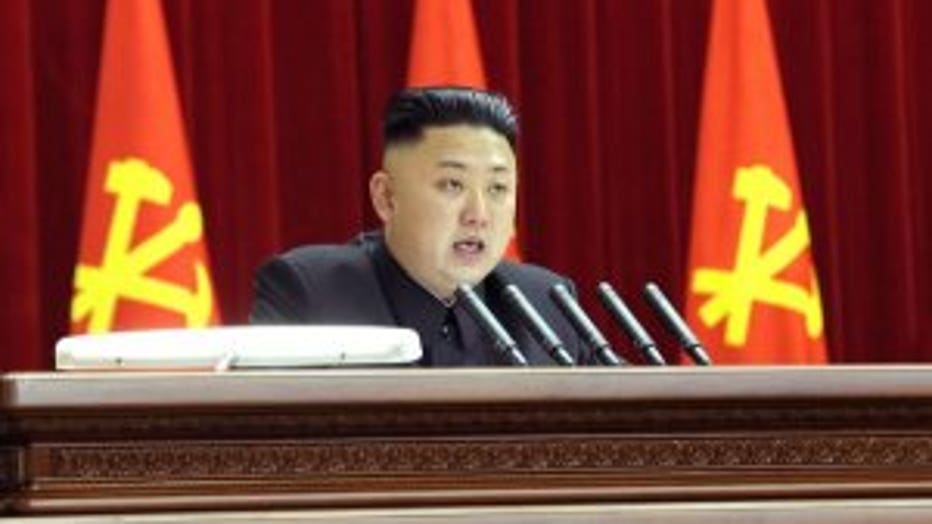 North Korean leader Kim Jong-un speaks during a plenary meeting of the Central Committee of the Workers' Party of Korea in Pyongyang. South Korea's president told its military to respond powerfully to North Korean provocations, amid heightened tensio


Those facilities include a uranium enrichment facility and a reactor that was "mothballed and disabled" under an agreement reached in October 2007 during talks among North Korea, the United States and four other nations, KCNA said.

The announcement was followed by a plea for calm from United Nations Secretary-General Ban Ki-moon, who is himself South Korean. He said he was "deeply troubled."

North Korean defectors return rhetorical fire

"The current crisis has already gone too far," he said in a statement from Andorra. "Nuclear threats are not a game. Aggressive rhetoric and military posturing only result in counter-actions, and fuel fear and instability.

For the complete CNN story, go here.