North Korea threatens to put rockets on standby for U.S. attack


SEOUL, South Korea (CNN) -- North Korea's leader has approved a plan to prepare rockets to be on standby for firing at U.S. targets, including the U.S. mainland and military bases in the Pacific and in South Korea, state media reported Friday.

In a meeting with military leaders early Friday, Kim Jong Un "said he has judged the time has come to settle accounts with the U.S. imperialists in view of the prevailing situation," the state-run KCNA news agency reported.

"If they make a reckless provocation with huge strategic forces, should mercilessly strike the U.S. mainland, their stronghold, their military bases in the operational theaters in the Pacific, including Hawaii and Guam, and those in South Korea," KCNA reported.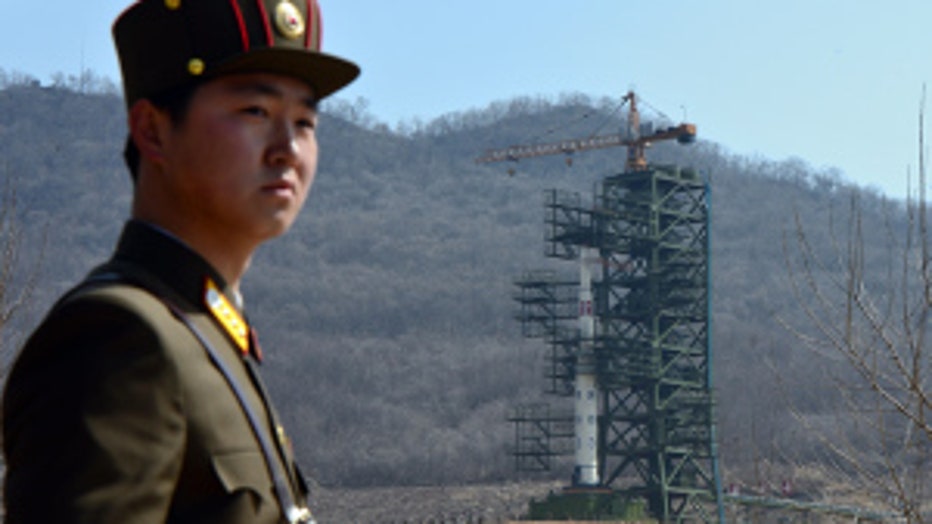 Courtesy of blog.heritage.org


Kim's regime has unleashed a torrent of threats in the past few weeks, and U.S. officials have said they're concerned about the recent rhetoric.

"North Korea is not a paper tiger, so it wouldn't be smart to dismiss its provocative behavior as pure bluster," a U.S. official said Wednesday.

But Pentagon spokesman George Little said Thursday that it was important to remain calm and urged North Korea to "dial the temperature down."

Behind North Korea's heated words about missile strikes, one analyst said, there might not be much mettle.

"The fact is that despite the bombast, and unless there has been a miraculous turnaround among North Korea's strategic forces, there is little to no chance that it could successfully land a missile on Guam, Hawaii or anywhere else outside the Korean Peninsula that U.S. forces may be stationed," James Hardy, Asia-Pacific editor of IHS Jane's Defense Weekly, wrote in an opinion column published Thursday on CNN.com.

North Korea's latest threat Friday morning came after the United States said Thursday that it flew stealth bombers over South Korea in annual military exercises.

The mission by the B-2 Spirit bombers, which can carry conventional and nuclear weapons, "demonstrates the United States' ability to conduct long-range, precision strikes quickly and at will," a statement from U.S. Forces Korea said.

The North Korean state news agency described the mission as "an ultimatum that they (the United States) will ignite a nuclear war at any cost on the Korean Peninsula."