North Korea tested miniature nuclear device, state media says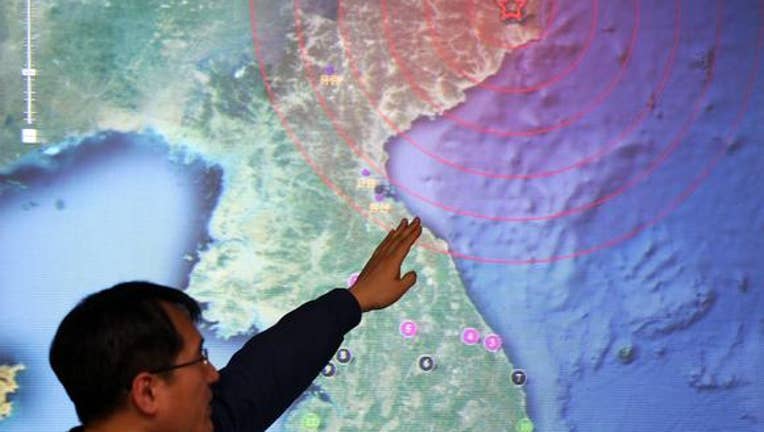 BEIJING – North Korea tested a nuclear device Tuesday, state media said, defying international pressure to stop such activities and drawing quick condemnation from the White House.

State media said North Korea successfully detonated a miniature atomic bomb underground in a test geared toward protecting its safety and sovereignty from the United States.

The White House, meanwhile, issued a statement saying "these provocations do not make North Korea more secure."

"Far from achieving its stated goal of becoming a strong and prosperous nation, North Korea has instead increasingly isolated and impoverished its people through its ill-advised pursuit of weapons of mass destruction and their means of delivery," the White House statement said.

For the complete Los Angeles Times story, go here.