North Bend water safe to drink, person of interest sought


UPDATE:

The Sallal Water Association has informed members that the water, thought to have been contaminated last week, is now safe to drink.  Sallal received test result from samples collected on Friday, and the findings showed no traces of bacteria. Additional results on Saturday confirmed the water was safe. Sallal thanked its members for being patient during the difficult time.

Contamination Notice - Lifting Saturday, November 10

NORTH BEND, Wash. – Sheriff's deputies are looking to speak with a person of interest who may know who vandalized a water supply tower and sparked a poisoning scare in east King County.

Deputies believe the white pellets found on a remote water tower are likely harmless, but the equipment destroyed by vandals is going to likely take days to repair.

More than 80 homeowners are being told to not drink the tap water until water quality tests are completed.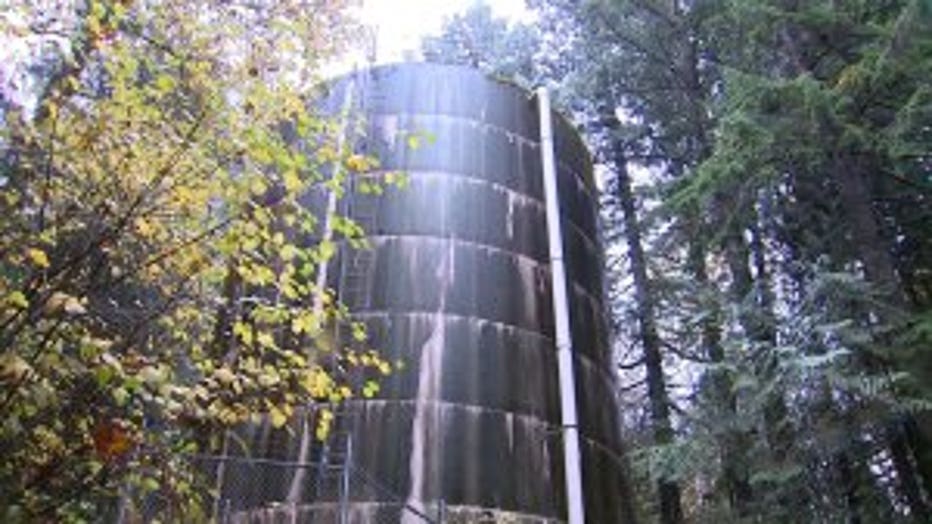 The water inside the 158,000-gallon tank east of North Bend was being flushed out after a poisoning scare rattled the Riverpoint Subdivision.

Deputies recovered several white tablets, but investigators believe they are harmless.

"We believe that the white pellets are actually biodegradable air soft pellets, and those are the white pellets we found inside the area," said King County Sheriff's Office Sgt. Ryan Abbott.

Crews discovered several padlocks and monitoring devices had been cut – and now the FBI is helping deputies investigate.

Someone called the Sallal Water Association claiming to have seen people messing with a water tower near 480th Avenue.

"They had seen some kids around the water tower playing with air soft guns, which would make sense on why we have the airsoft pellets," said Abbott.

"We have a lot of bottled water on hand thank goodness," said neighbor Kim Pyle, who lives in one of more than 80 homes being told not to drink the tap water until the water company completes two separate quality tests.

"Obviously it's a huge inconvenience, but it sounds like it was caught fairly quickly and as long as nobody's going to get hurt," she said.

Deputies say another neighbor came forward after this week's earlier announcement saying they also saw people messing around the tower about two weeks ago.

The tipster provided investigators with a photo of a person of interest.

Meanwhile, until water quality tests confirm the water is safe to drink, dozens of neighbors are being told to stock up on bottled water.

"They've had zero calls of anybody that's been sick," Abbott said. "There has been nothing for them to believe there's something in the water, but they're being extremely cautious."