North Bend businesses rocked by massive explosion, fire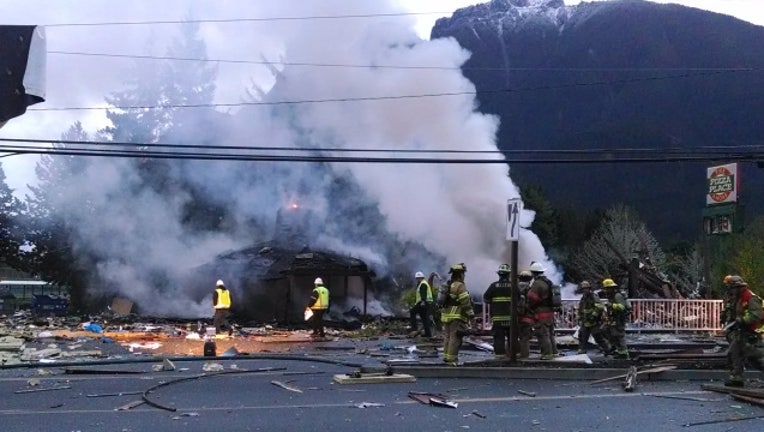 article


NORTH BEND- An early morning explosion and fire in North Bend decimated several buildings and businesses as debris and glass was sent flying for several blocks.

A barber shop, tire store and pizza restaurant are some of the businesses that were damaged in the explosion around 3:45 a.m. in the 500 block of E. North Bend Way.

Two people were treated for minor injuries, one believed to be the result of the shattered glass and another hit by other debris.

An Eastside Fire and Rescue dispatcher says there were multiple calls around 4 a.m. Across the street from the blast, many windows were damaged at an apartment building.

A natural gas leak may have caused the explosion, officials say.

Witnesses heard a loud boom when the blast hit.

"My son ran into my room and said, 'Dad, a meteor hit,'" area resident Bob Drake said.

Officials say E. North Bend Way will be closed for a while for investigation.

This story will be updated as more information becomes available.



PHOTO GALLERY OF THE DESTRUCTION



 

.