Norovirus outbreak suspected at Seattle senior facility


SEATTLE -- Residents in an assisted living facility in North Seattle are being asked to stay inside their apartments because of a suspected outbreak of norovirus.

More than 40 people have gotten ill; several have been sent to the hospital.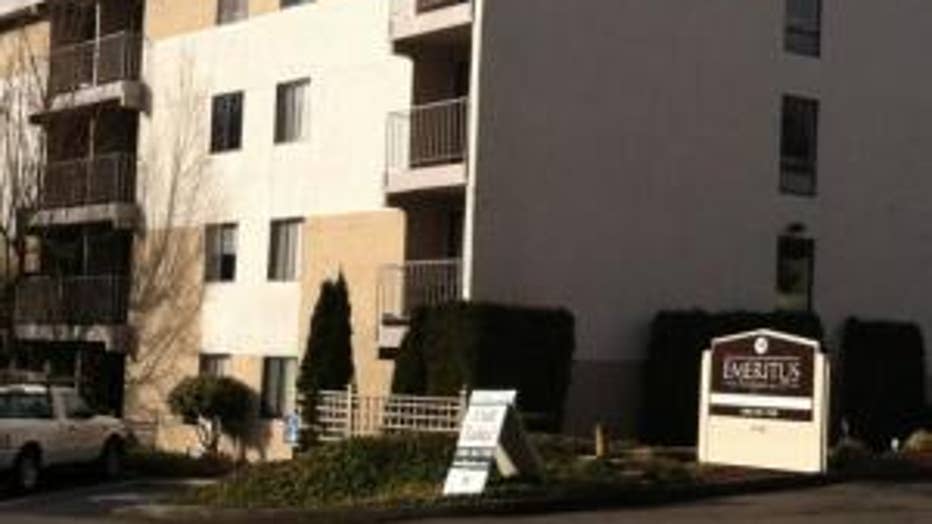 Len Skersies' mom had just moved into the Emeritus senior living community late last month when there was an outbreak of norovirus.

"She was told she needed to stay her in room.  And she has, she's followed the precautions," said Skerskies. "Hopefully everything will go away eventually."

This is the second time in recent weeks Emeritus has closed their dining room and common areas to try and stop the spread of the illness.

"I think one time they thought we were finished and then somebody broke out with flu again," said resident Reba Bigelow.

In all, 48 residents have shown symptoms associated with norovirus, which include stomach pain, vomiting, diarrhea, chills, body aches and fatigue. Five people had to go the hospital. The Department of Health is now investigating, waiting for tests to confirm just how many of the cases are norovirus.

According to the CDC, norovirus is spread through the air, which is why there are often outbreaks in crowded places like cruise ships, schools and assisted living facilities.

"My mom's place, which is different from this, was closed last year due to same thing," said Heidi Skerskies.

The staff says they have disinfected the entire community and alerted visitors to the problem. Until they're sure no one else shows any symptoms, they'll continue delivering meals to residents in their rooms.

"They bring it around to us morning, noon, and night. It's all in little cartons and it's done very well," said Bigelow.

No one appears to be sick anymore, so Emeritus is hoping they can reopen everything for residents within the next few days.