Non-union Sea-Tac aircraft fuelers say they might walk off job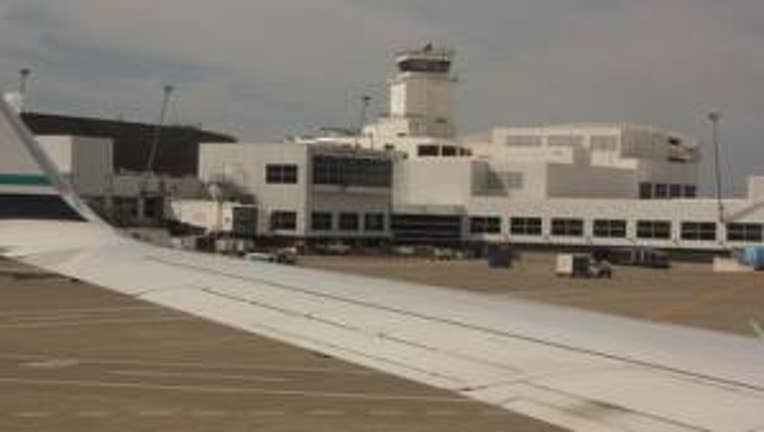 Some non-union aircraft fuelers at Seattle-Tacoma International Airport said Wednesday they took a "strike authorization vote" and might walk off the job if a suspended employee who reported unsafe working conditions is not put back to work.

The vote allegedly involved about 100 aircraft fuelers employed by contractor Aircraft Service International Group (ASIG). The fuelers service planes for Alaska Airlines and other airlines, and could create delays at Sea-Tac Airport if they walk off the job.

No deadline was set for a strike. The Port of Seattle said it is an issue between a contractor and its employees.

Fuelers claimed ASIG suspended indefinitely fuel technician Alex Popescu without pay after his August testimony to the Port of Seattle describing faulty and unsafe equipment. Fuel workers are asking ASIG to reinstate Popescu and address workplace safety concerns.

"We voted unanimously for a strike," Popescu said at a news conference Wednesday. "The only way they can avoid this is if they fix it."

The non-union employees would be putting their jobs in jeopardy if they walked off the job. And the company has said it would be willing to fly workers in from around the country to fuel planes at Sea-Tac if the employees carry through on their threat.



The company`s biggest client, Alaska Airlines, said it has looked into the allegations and believes ASIG responded appropriately. The airline also believes the workers are trying to organize to get more pay.

The fuelers said it's not about money, that there's a laundry list of safety issues that haven`t been addressed, including broken ladders, coolant leaks and other faulty equipment.