NO THANKS! Tower's viewing ledge appears to shatter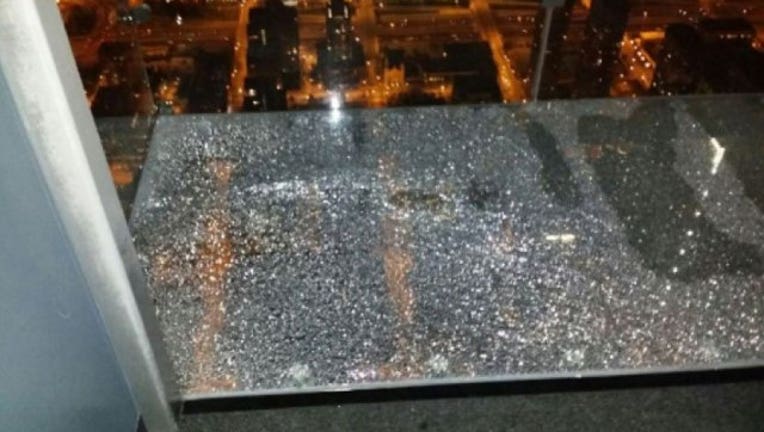 CHICAGO -- If you're afraid of heights, you might want to stop reading now.

A family taking a group photo on The Ledge at Willis Tower -- a glass enclosure which looks straight down from 1,353 feet above Chicago -- got quite the scare when the bottom began cracking underneath their feet, WGNTV reported.

The tourist family from Chicago quickly bailed out and investigators later determined it was protective coating on the ledge, not the actual ledge itself, that was cracking.

"The Ledge was designed with a protective coating that completely covers all glass surfaces to protect against scratches,"  spokesman Brian Rehme said in a statement. "This coating does not affect the structural integrity of The Ledge in any way. Occasionally, the coating will crack, as it is designed to in order to protect the surface of the glass."

Still a little scary.