No Sonics? Billionaire may be interested in keeping Kings in Sacramento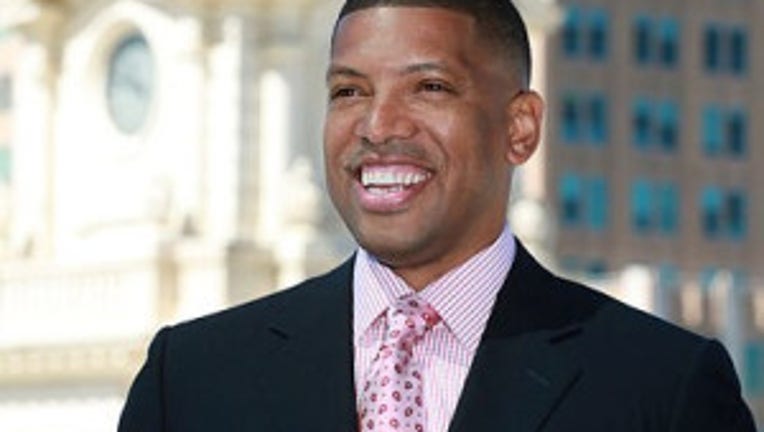 SACRAMENTO, Calif. -- Billionaire Ron Burkle and Bay Area investor Mark Mastrov are in serious discussions to team up on a bid to buy the Sacramento Kings and partner with the city of Sacramento on a plan to help finance a new downtown sports arena, which could scuttle the team's move to Seattle, the Sacramento Bee reported Tuesday night.

According to The Bee, a "source familiar with the negotiations" told it that Burkle and Mastrov are both committed to keeping the team in Sacramento and building the Kings into a contender. The teaming of Burkle and Mastrov is seen by city officials as a "dream team" counter offer to the group that this week agreed to buy the Kings and move the franchise to Seattle, the source said.

Burkle, who owns the NHL's Pittsburgh Penguins, has been mentioned by both Sacremento Mayor Kevin Johnson and NBA Commissioner David Stern as a potential suitor of the Kings.

Mastrov, the Bay Area founder of the 24-Hour Fitness chain, made an unsuccessful bid to buy the Golden State Warriors in 2010.

Both men have declared that they believe Sacramento is a stronger NBA market than Seattle, based on fan attendance numbers,  the source told The Bee.



Johnson is trying to save his town's basketball team, despite the recent deal between the Sacramento Kings owners and a Seattle-based investment group led by Chris Hansen.

"Does that (Seattle deal) mean it's over? Absolutely not," Johnson said at a news conference Tuesday. "Our game plan has not changed."

And Johnson had a not-so-subtle message for a league thinking about moving a team to Seattle.

"I strongly believe they (Seattle) deserve an NBA team at some point," Johnson said. "Just not ours."

Johnson, a former NBA star, announced that since Thursday he had assembled 19 local business leaders who have committed $1 million each to purchase the Kings and keep the team in Sacramento. According to the Sacramento Bee, these business owners would partner with one large, ultra-wealthy investor by the end of the week. As part of Johnson's "Play to Win" strategy, this wealthy "whale" investor would go a long way in helping convince the NBA to keep a team in Sacramento.

"No other cities can rival what we have done. We have been great partners with the NBA," Johnson said.

Sacramento developers David Taylor and Phil Oates are among the projected ownership group.

Johnson wanted to introduce the 19 local investors Tuesday, even though their stake is not enough to buy a team, the Bee reported.

Johnson and his investors will need to bring a deal to the league by March 1. He will likely need to match an offer of at least $340 million -- what Hansen's group has agreed to pay -- to keep the Kings in Sacramento, although there is a $70 million relocation fee included in that amount that would not need to be paid if the team were to stay in Sacramento.

The NBA blocked one relocation request in it's history, blocking the Minnesota Timberwolves' move to New Orleans in 1994.